Indiana SR22 Insurance Filing Information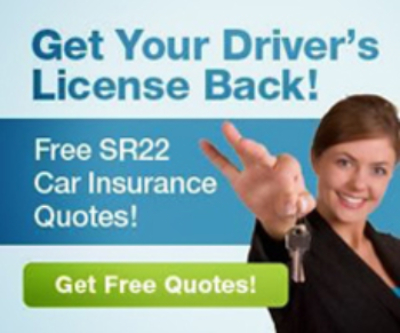 Indiana SR22 Information & Filings
In the State of Indiana, if you are convicted of an Operating While Intoxicated (OWI), your driver's license will be suspended for a minimum of 90 days. (Suspensions for repeat offenders will be longer.) In order to get your license reinstated, you will need to purchase Indiana SR22 insurance.
Your insurance company must electronically submit an SR22 insurance certificate to the Indiana Bureau of Motor Vehicles on your behalf. (The BMV will not accept the SR22 form from individuals, only electronically from the insurance companies themselves.)
In Indiana, you must carry SR22 insurance for three years from the end of your suspension. If your insurance lapses for any reason during those three years, your insurance company is required by law to notify the BMV, and your driver's license will be re-suspended.
SR22 insurance is considered "high risk insurance," and not all insurance companies offer it. You can find those that do here:
Getting Your Indiana Driver's License Reinstated:
You can look up the status of your driver's license by logging in through the myBMV portal. You can also call 888-692-6841. Have your driver's license number and your social security number handy.
To begin the reinstatement process at the end of your suspension, ask the court to send your reinstatement information to the BMV. Then, purchase SR22 insurance and have your insurance company submit proof of this to the BMV. You must then pay your reinstatement fees. You can pay by mail to Indiana Bureau of Motor Vehicles, P.O. Box 100, Winchester, IN 47394-0100 or by phone at 888-myBMV-444. You can also pay your reinstatement fees online with a credit card.


Indiana's Ignition Interlock Device Program:
First-time offenders may qualify for a probationary license after 30 days of suspension. The courts may require participation in the ignition interlock device program as a condition of a probationary license.
An ignition interlock device is a small device that needs to be professionally installed in a vehicle. In order for a driver to start the vehicle, he or she must provide a breath sample. If the breath sample shows sobriety, then the vehicle will start. The device will then ask for periodic breath samples to ensure that the driver stays sober.
Those holding the probationary licenses are responsible for all the costs of installation and maintenance of the ignition interlock device.
For More Information:
You can email the Indiana Bureau of Motor Vehicles with questions via their online contact form.
For more information about Indiana's OWI laws, penalties, and fines, visit our Indiana DUI laws page.
Additional Indiana DUI Resources
Indiana First Offense DUI – First offense information including penalties, fines, potential jail time, license suspension, DUI classes, and more.
Indiana DUI Laws – Here you will find a comprehensive and detailed explanation of Indiana's DUI laws including all offense levels and penalties.
Indiana Alcohol DUI Classes – We offer a complete listing of state approved DUI & alcohol abuse classes.
Indiana Bail Bondsmen – Comprehensive list of Indiana bail bond agents including address, phone, website, etc.