Kentucky SR22 Insurance Filing Information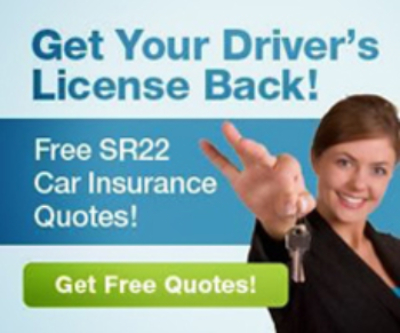 Kentucky SR22 Information & Filings
Most states require drivers convicted of DUI (Driving Under the Influence) to purchase SR22 insurance. Kentucky is not one of these states.
SR22 insurance is a certificate of financial responsibility. It proves that the carrier is insured for the minimum liability limits.
The State of Kentucky does not require SR22 insurance; however, if you are required to carry SR22 insurance in another state, and you drive in or move to Kentucky, you will still need to carry SR22 insurance. You will always need to meet the SR22 requirements of the state where the DUI happened.
Kentucky's Ignition Interlock Device Program:
In Kentucky, in the case of a subsequent DUI conviction, a court may order the use of an ignition interlock device (IID) at the conclusion of the driver's license revocation period. The offender would be allowed to drive only this IID-equipped vehicle for the prescribed period of time.
An ignition interlock device is a small breathalyzer that is wired into a vehicle's ignition system. A driver must provide a breath sample that proves sobriety before the vehicle can be started. Once the vehicle is started, the device will continue to ask for breath samples at random intervals, to ensure that the driver stays safe and sober. Devices are equipped with anti-tampering measures.
The DUI offender will be required to pay all the associated IID fees. It usually costs between $75-$200 to have an IID installed, and there's a monthly fee that can range from $50-$100. There may also be a removal fee when your IID period is over. The court may establish a payment plan to follow.
Click here for a list of Kentucky approved ignition interlock vendors.


At the end of your suspension period, you can get your driver's license reinstated at your local Clerk's office. You must pay the reinstatement fee of $40 and show proof of completion of an alcohol education treatment program.
Click here for a list of alcohol education treatment programs that are licensed and certified by the Cabinet for Health and Family Services.
For More Information:
To learn more about Kentucky's DUI fines and penalties, visit our Kentucky DUI laws page.
You can also call the Kentucky Division of Motor Vehicle Licensing at 502-564-6800. You can also email KYTCMVLHelpDesk@ky.gov.
You can also find a list of Kentucky DUI frequently asked questions here.
Additional Kentucky DUI Resources
Kentucky First Offense DUI – First offense information including penalties, fines, potential jail time, license suspension, DUI classes, and more.
Kentucky DUI Laws – Here you will find a comprehensive and detailed explanation of Kentucky's DUI laws including all offense levels and penalties.
Kentucky Alcohol DUI Classes – We offer a complete listing of state approved DUI & alcohol abuse classes.
Kentucky Bail Bondsmen – Comprehensive list of Kentucky bail bond agents including address, phone, website, etc.