Michigan SR22 Insurance Filing Information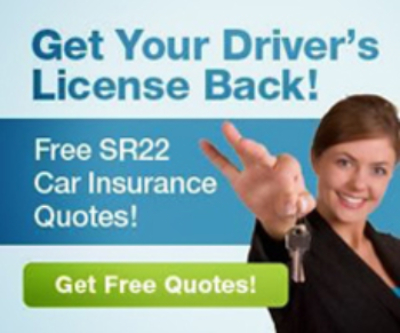 Michigan SR22 Information & Filings
In Michigan, SR22 insurance is required for all alcohol-related driving offenses. If you are convicted of an OWI (Operating While Intoxicated) in the State of Michigan, you will be required to obtain SR22 insurance.
"SR22 insurance" is a term that refers to a specific filing that certain "high risk drivers" are required to carry. An SR22 is a simple document that shows proof of financial responsibility. It proves to the world that a high risk driver is fully insured.
Michigan SR22 insurance is usually required for a period of three years. If your SR22 insurance lapses for any reason during that period of time, your insurance company is obligated by law to alert the Secretary of State.
Michigan's Ignition Interlock Program:
In Michigan, if you are convicted of two or more OWI's in seven years, you are considered a habitual offender. A habitual offender will have his or her driver's license revoked. At the end of the revocation period, a habitual offender may be eligible for a restricted license.
A restricted license requires the driver to install a Breath Alcohol Ignition Interlock Device (BAIID) on any vehicle he or she owns or operates. The driver must continue to drive with a BAIID until the Secretary of State authorizes its removal (at least one year).
An ignition interlock device is a breath alcohol analyzer that is connected to your ignition. Before you can start your vehicle, you must blow into the BAIID, to prove that your bodily alcohol content (BAC) is not higher than the preset limit. In Michigan, this preset limit is 0.025. Once you safely start the vehicle, the device will continue to ask for rolling retests periodically. The device records all failed tests, test refusals, and attempts to tamper with the device. You will be required to have your device serviced monthly, and if it is found out that you are not complying with the requirements of the BAIID program, your license could be revoked again.
The State of Michigan does not regulate the cost of ignition interlock devices, and they can get expensive. However, individuals who can demonstrate low income can only be charged a maximum of $2 per day. If you think you may qualify for this, ask your BAIID vendor for more information.
Click here for a list of Michigan's authorized ignition interlock device installers.


For More Information:
To learn more about Michigan's OWI / DUI fines and penalties, visit our Michigan DUI laws page.
You can also visit the Michigan Secretary of State's website for more information, or call 1-888-SOS-MICH (1-888-767-6424).
Additional Michigan DUI Resources
Michigan First Offense DUI – First offense information including penalties, fines, potential jail time, license suspension, DUI classes, and more.
Michigan DUI Laws – Here you will find a comprehensive and detailed explanation of Michigan's DUI laws including all offense levels and penalties.
Michigan Alcohol DUI Classes – We offer a complete listing of state approved DUI & alcohol abuse classes.
Michigan Bail Bondsmen – Comprehensive list of Michigan bail bond agents including address, phone, website, etc.