Minnesota SR22 Insurance Filing Information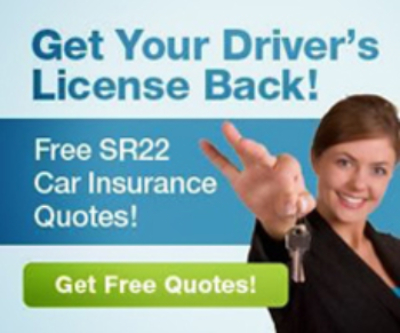 Minnesota SR22 Information & Filings
An SR22 is an insurance certificate that proves financial responsibility. Most states require people who have been convicted of a DWI to obtain SR22 insurance. Minnesota is not one of these states. However, if you already have SR22 insurance in another state, and you move to Minnesota, you will still be required to carry SR22 insurance as long as your previous state dictates.
Contact your insurance company if you have questions about SR22 insurance. If you don't have an insurance company, we can help you find one that works with SR22 requirements. Just click on the image above labeled "Free Sr22 Car Insurance Quotes!"
Minnesota's Ignition Interlock Program:
If you are convicted of a DWI (Driving While Impaired), your driver's license will likely be revoked for a period of 90 days to more than 6 years. However, you may be able to regain your driving privileges by participating in Minnesota's Ignition Interlock Program.
In order to participate, you would need to pass a driver's test, pay the reinstatement fee of $680, and install an ignition interlock device (IID) in the vehicle(s) you plan to drive.Click here for specifics on how to participate in Minnesota's Ignition Interlock Program.
An ignition interlock device is a small computerized device that is wired to your ignition. In order to start a vehicle that is equipped with an IID, one has to provide a breath sample by blowing into the device. If the device determines that the driver is sober (has a blood alcohol content of lower than 0.02), then he or she will be able to start the vehicle. Once the vehicle is started, the device will periodically ask for rechecks, so every few minutes, a driver has to provide another breath sample.
It costs about $4-5 per day to participate in the ignition interlock program. There is an initial installation fee of about $100 and a monthly maintenance fee that can range from $60 to $125. There is also often a removal fee of $50. This may seem expensive, but it is less expensive than not working or paying for public transportation. And it is certainly less expensive than getting another DWI.
Click here for a list of Minnesota's ignition interlock vendors.


For More Information:
For more information about Minnesota DWI / DUI penalties and fines, visit our Minnesota DWI laws page.
You can also call or email the Minnesota Department of Public Safety Driver and Vehicle Services at 651-297-3298 or dvs.driverslicense@state.mn.us.
Additional Minnesota DWI Resources
Minnesota First Offense DWI – First offense information including penalties, fines, potential jail time, license suspension, DWI classes, and more.
Minnesota DWI Laws – Here you will find a comprehensive and detailed explanation of Minnesota's DWI laws including all offense levels and penalties.
Minnesota Alcohol DWI Classes – We offer a complete listing of state approved DWI & alcohol abuse classes.
Minnesota Bail Bondsmen – Comprehensive list of Minnesota bail bond agents including address, phone, website, etc.