New Hampshire SR22 Insurance Filing Information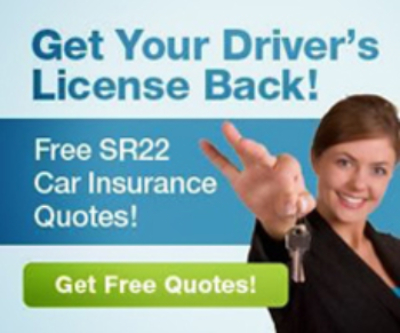 New Hampshire SR22 Information & Filings
If your New Hampshire driver's license has been suspended or revoked because of a DWI (Driving While Intoxicated), you must do several things in order to get it reinstated:
Serve the entire period of suspension/revocation.

Purchase New Hampshire SR22 insurance.

(Possibly) install an ignition interlock device.

Complete an impaired driving program (IDIP or MOP or equivalent).
New Hampshire and SR22 Insurance:
If you are convicted of a DWI in the State of New Hampshire, you will be required to carry SR22 insurance for a period of three years for a first offense, or a period of five years for a second offense.
An SR22 certificate is "proof of liability insurance." It proves to the State that you are insured for the minimum liability limits. If your auto insurance lapses for any reason during your SR22 filing period, your insurance company is required by law to notify the State.
If you do not own a vehicle, you will still be required to file an Operator's SR22 Certificate of Insurance.
Your SR22 must be submitted by an insurance company that is licensed to operate in New Hampshire. You can find a list of those here:


New Hampshire's Ignition Interlock Program:
If you are convicted of an aggravated DWI, a subsequent DWI, or a DWI while under 21, the court will likely require you to install an ignition interlock device (IID) in any vehicle that you drive. You will be restricted to driving only an IID-equipped vehicle for 12-24 months from the end of your suspension. (Or until your 21st birthday plus 12 months.)
An ignition interlock is a small device that is wired to your ignition. In order to start your vehicle, you will have to blow into the device to prove that your BAC (blood alcohol content) is not higher than the preset limit. In New Hampshire, this preset limit is 0.02. Essentially, the IID prevents you from driving after drinking any amount of alcohol.
Once you provide a satisfactory breath sample, the vehicle will start normally. However, as you drive, the IID will continue to ask for rolling retests, to ensure that you are still sober, and to prevent you from having other people "start your car for you."
The ignition interlock program is expensive. It can cost upwards of $100 for installation and there is also a monthly maintenance fee. The State of New Hampshire does allow a hardship credit to qualifying people who are unable to afford the full cost of the ignition interlock program.
For More Information:
For questions about New Hampshire's SR22 insurance requirements, you can call the New Hampshire Division of Motor Vehicles Customer Service at 603-227-4010.
For more information about New Hampshire's DWI / DUI penalties and fines, visit our New Hampshire DUI laws page.
Additional New Hampshire DUI Resources
New Hampshire First Offense DUI – First offense information including penalties, fines, potential jail time, license suspension, DUI classes, and more.
New Hampshire DUI Laws – Here you will find a comprehensive and detailed explanation of New Hampshire's DUI laws including all offense levels and penalties.
New Hampshire Alcohol DUI Classes – We offer a complete listing of state approved DUI & alcohol abuse classes.
New Hampshire Bail Bondsmen – Comprehensive list of New Hampshire bail bond agents including address, phone, website, etc.