New York DWI Classes Online
Classes From 8-78 Hours
Accepted in Most States
Money Back Guarantee
Certificate Sent by Mail
New York 16 Hour Online DWI Class
The majority of first time DWI offenders in New York will be required to attend this 16-hour Impaired Driver Program. The cost of the online course is only $269.00 (includes First Class Mail) and is completely online and can be completed on your schedule.
You'll Be Amazed at How Easy it is to Take Your DUI Class Online…

Choose Your Class
Just select your class from the list below and the number of hours needed and register.

Start Immediately
Once you pay for the class you will receive an email from us that contains a link to access the class.

Complete Your Class
Once you complete the final exam at the end of the class just email us the requested information.

Receive Your Certificate
We will mail out your official certificate that you will turn into the court.
If you need to also take a Victim Impact Panel you can add the Impact Panel to your cart here:
Notice: It is your responsibility to verify with the Judge, probation, employer, or your attorney as to whether or not an online distance-learning DUI class will meet your requirements and will be accepted by the authority requiring you to complete the class. Also note that our class is a "self-paced" class and not a "Zoom" class. Not all states accept online classes so please verify first. If you need help determining eligibility just give us a call at 702-672-2324 M-F 10 am to 5 pm MST.
Mobile Friendly Classes
All of our classes are mobile ready and can be taken on any device whether that be a cell phone, tablet, laptop computer, desktop computer, or any other device. Our class will render correctly on your device.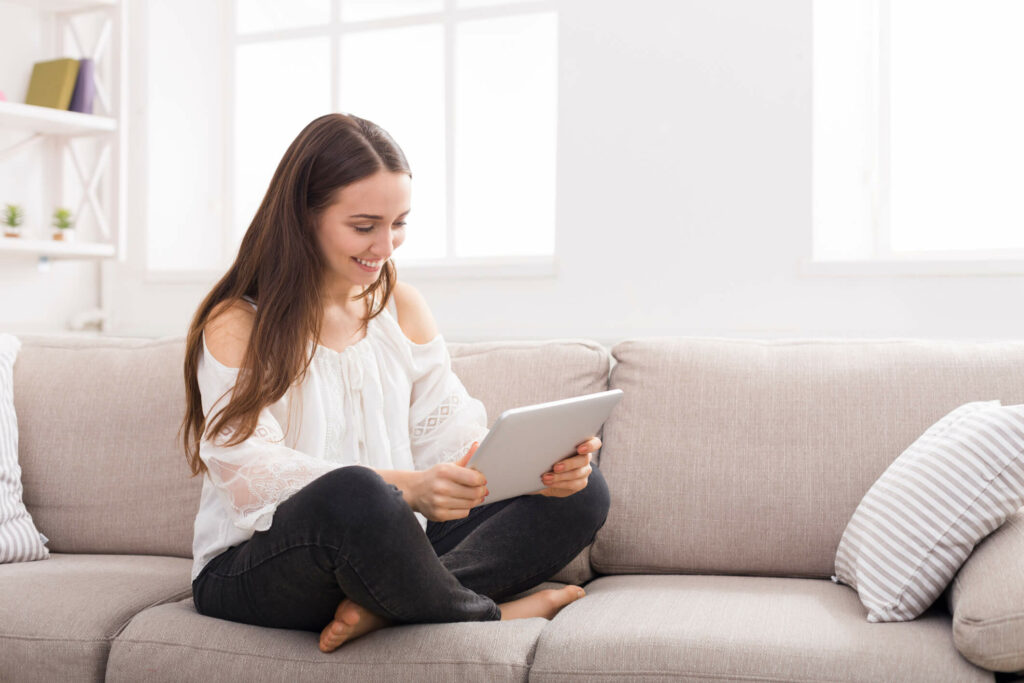 Our Guarantee
We take pride in our online classes and stand behind our programs. If our class is not accepted by the court or agency that requested you to complete a DUI class, you have 60 days from the date of registration aka "purchase date" to request a refund. No refunds will be given after that 60 day period.
We strongly recommend that you verify whether or not you can actually take an "online" version of a DUI class to satisfy your requirement. Please be aware that not all states will accept a certificate of completion from an online DUI class provider.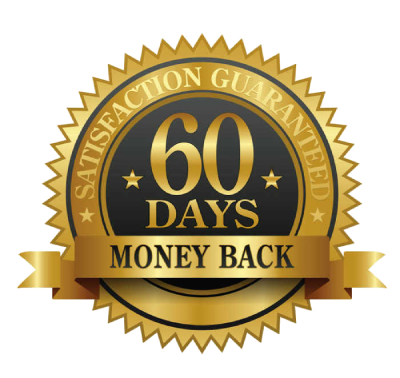 Testimonials
Have a look at some of the wonderful things people say about us.
Great Class!!
"It was nice to know I could do my class online and avoid running into someone I know at a local class in my city"
Kathy P., Tennessee
Very Informative Class
"Your DWI class covered a lot of information in the 8 hour class I took. I will recommend your company to everyone"
Michael G., Indiana
You Guys Are the Best
"Thanks for a great class I'm so glad I took it online with your company. Glad I was able to get my certificate so quick."
Jason W., Maryland
Thank you for your help!
"Your DUI class had such an impact on me. I can't tell you how many times I cried watching the videos. Your guys are amazing"
Susan T., Michigan
I learned a lot in your class
"Thank you for making it so easy to take my victim impact panel and get my certificate"
Tim L., Nebraska
Great Support
"Great class thank you very much. I should also add that the court accepted my certificate without any issues"
Joann D., Texas
Our DUI Class Curriculum
DUI Class Introduction
DUI Laws
Implied consent refusal
Blood alcohol levels and the effects on driving
Drunk driving statistics
Consequences of driving under the influence
Alcohol myths and facts
Alcohol and drug interactions
Pregnancy and alcohol abuse
Alcohol and the human body
How alcohol effect the brain, central nervous system and internal organs
Signs and symptoms of abuse
Alcoholism is a disease
Relapse prevention
Resources for finding help
Quizzes after each lesson or video
How Our Online DUI Classes Work
Once you determine which class you need just click on the "Register" button to add the class to your shopping cart then you will be automatically sent the checkout page where you can complete the purchase for the class.
Once you have paid for the class you will receive an email from us that will be your receipt for the payment and your receipt will include a link for you to click on to start your class.
Each class is comprised of various lessons containing either reading material or videos or a combination of both. There are also quizzes throughout the class along with a final exam at the end of the class.
Once you have completed your final quiz you will be prompted to send us an email with information that our counselors will need to finalize your certificate and mail it out to you.
Notice
Please review your state's policies regarding online DUI/DWI classes before you register for a class. If you are not sure whether or not a class will be accepted by the court or DMV, we recommend that you call your Parole Officer, DMV or the Clerk of Courts office in the county where you were convicted to find out. You can also call us and we can tell you whether or not our class will be accepted (702) 672-2324.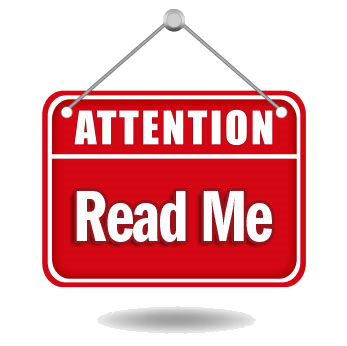 New York Local DWI Class Listings By County
Albany
Hope House Outpatient Clinic
747 Madison Avenue, # 3
Albany, NY 12208-3392
Phone: 518-427-8207
Alcohol & Substance Abuse Services
1450 Western Avenue, # 500
Albany, NY 12203-3539
Phone: 518-473-3460
Hospitality House TC, Inc.
271 Central Avenue, # 1
Albany, NY 12206-2686
Phone: 518-465-1092
Pearl Counseling Center
109 State Street, # 2
Albany, NY 12207-1642
Phone: 518-462-4320
Bronx
Bronx Drug Testing – Health Street
400 East Fordham Road
Bronx, NY 10458
Phone: 718-303-2165
Broome
Evolution Consulting, LLC
502 Court Street
Binghamton, NY 13904-1765
Phone: 607-773-2266
Chautauqua
Chautauqua Alcoholism Council
2 East 2nd Street, # 405
Jamestown, NY 14701-5206
Phone: 716-664-3608
Erie
Healthworks WNY
1900 Ridge Road, # 120
West Seneca, NY 14224-3332
Phone: 716-712-0670
Latak Black Topping, Inc.
382 Vaughn Street
Springville, NY 14141
Phone: 716-592-2137
Kings
Flatbush Addiction Treatment Center
1463 Flatbush Avenue
Brooklyn, NY 11210-2428
Phone: 718-951-9009
Bridge Back To Life
2857 West 8th Street
Brooklyn, NY 11224-3604
Phone: 718-265-4200
Health Street (Brooklyn Drug Testing, Background Screen, & Ignition Interlock)
130 Court Street
Brooklyn, NY 11201
Phone: 718-303-2165
Searchlight Screening
436 4th Avenue
Brooklyn, NY 11215
Phone: 718-770-7748
Livingston
Council On Alcohol & Substance Abuse of Livingston County Inc
1 College Circle
Geneseo, NY 14454-1401
Phone: 585-243-9210
Nassau
Nassau County Offices & Institutions: Substance Alternative Clinic Unit II
682 Union Avenue
Westbury, NY 11590
Phone: 516-572-5906
Friends of Bridge
5 Pflug Place, # 11
Valley Stream, NY 11580-3900
Phone: 516-825-4242
New York
Assessment for DWI – NYC,
Manhattan, NY
51 East 42 Street
New York, NY 10017
Phone: 212-628-5280
DUI / DWI Assessments and Screenings
19 West 34th Street
New York, NY 10001
Phone: 212-868-4899
Stars
21 Audubon Avenue
New York, NY 10032
Phone: 212-923-3031
Health Street (NYC Drug Testing, Breathalyzer, Background Check)
20 Beekman Place
New York, NY 10022
Phone: 888-378-2499
Universal Drug Testing Services
380 Madison Avenue
New York, NY 10017-2517
Phone: 212-557-9244
Oneida
Centrex Clinical Laboratories
28 Campion Road
New Hartford, NY 13413-1694
Phone: 315-797-0791
Ontario
Clifton Springs Hospital And Clinic
2 Coulter Road
Clifton Springs, NY 14432
Phone: 315-462-9561
Delphi Drug & Alcohol Council
1839 East Ridge Road, # 4
Rochester, NY 14622-2400
Phone: 585-467-2230
Queens
Dwi / Dui Screening & Assessment
112-15 72nd Road
Forest Hills, NY 11375
Phone: 718-261-3437
Drugtest, Inc.
6311 Queens Blvd., # A4
NY 11377-5701
Phone: 718-458-9500
Rensselaer
Hudson Mohawk Recovery Center
743 Columbia Tpke, # 5
East Greenbush, NY 12061-2267
Phone: 518-477-7535
Richmond
Rockland
County of Rockland: Methodone Substance Abuse Treatment Program
50 Sanitorium Road
Pomona, NY 10970
Phone: 845-364-2252
Schenectady
Absolute Drug & Alcohol Testing
1655 Van Vranken Avenue
Schenectady, NY 12308-1919
Phone: 518-374-4280
Seneca
Seneca County Mental Health
31 Thurber Drive, # 2
Waterloo, NY 13165-1649
Phone: 315-539-1980
Dick Van Dyke Alcohol Treatment
1330 County Road 132
Ovid, NY 14521-9700
Phone: 607-869-9500
Steuben
Steuben County Stop Dwi
7007 Rumsey Street Ext
Bath, NY 14810-7899
Phone: 607-776-9631
Suffolk
A Center For Recovery
300 Motor Pkwy # 110
Hauppauge, NY 11788-5127
Phone: 631-273-2221
Babylon Drug & Alcohol Counseling
400 Broadway
Amityville, NY 11701-2711
Phone: 631-789-3700
Horizons Counseling & Ed Center
124 West Main Street
Smithtown, NY 11787-2640
Phone: 631-360-7578
Bay Hills Shell Services Station
132 East Main Street
Huntington, NY 11743-2818
Phone: 631-547-0229
Land Sea and Air Medical Review Specialists
910 New York 109
North Lindehurst, NY 11757
Phone: 631-225-3060
There Is Hope Counseling Services
32 Somerset Drive
Commack, NY 11725-1633
Phone: 631-543-4673
Sullivan
Choices Counseling Services
13 St. John Street
Monticello, NY 12701-0706
Phone: 845-323-9612
Website: None Available
Tompkins
Alcohol and Drug Council of Tompkins County
210 East Green Street
Ithaca, NY 14850
Phone: 607-274-6288
Website: None Available
Ulster
Ulster County Comm Corrections
63 Golden Hill Drive
Kingston, NY 12401-6442
Phone: 845-340-3330
Westchester
County of Westchester: Alcohol and Substance Abuse Services
148 Martine Avenue
White Plains, NY 10601
Phone: 914-995-5258
Here are some additional New York DWI resources you may require:
New York DWI Laws – Find out information about New York DWI laws including the various fines and penalties you may be facing in convicted.
New York First Offense DWI – First offense information including penalties, fines, potential jail time, license suspension, DWI classes, and more.
New York Second Offense DWI – First offense information including penalties, fines, potential jail time, license suspension, DWI classes, and more.
New York Third Offense DWI – First offense information including penalties, fines, potential jail time, license suspension, DWI classes, and more.
New York Fourth Offense DWI – First offense information including penalties, fines, potential jail time, license suspension, DWI classes, and more.
New York SR22 Insurance Filing – We have compiled everything you need to know about New York SR22 insurance and filing requirements including important addresses, phone numbers, etc.
New York Bail Bondsmen – Comprehensive list of New York bail bond agents including address, phone, website, etc.