North Carolina SR22 Insurance Filing Information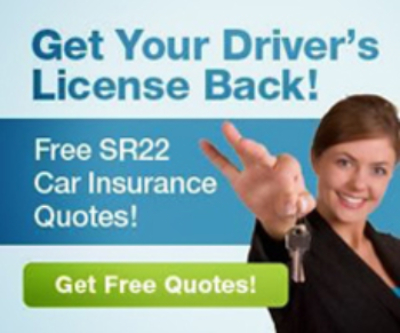 North Carolina SR22 Information & Filings
An SR22 is a Certificate of Financial Responsibility. An insurance company files an SR22 form with the State and it proves to the authorities that a person is insured. Many states require SR22 insurance after a DUI / DWI conviction. At this time, North Carolina does not require SR22 insurance. However, if you are required to file an SR22 in another state, and you then move to North Carolina, you might still be required to have SR22 insurance in your previous state of residence.
Getting Your North Carolina Driver's License Reinstated:
If your driver's license is suspended or revoked because of a DWI (Driving While Impaired) conviction, you will need to do several things in order to get it reinstated:
Pay a $75 restoration fee.

Pay a $50 service fee (unless your license was surrendered to the court or mailed to the DMV before the suspension or revocation began).

Reapply for a driver's license.

(Possibly) take driver's license test(s).

(Possibly) install an ignition interlock device in your vehicle(s).


North Carolina's Ignition Interlock Program:
If you are convicted of a DWI with a BAC (blood alcohol content) of 0.15 or higher, or if you have had more than one DWI conviction in seven years, you will be required to install an ignition interlock device in any vehicle that you drive.
A breath alcohol ignition interlock device (BAIID or just IID) is a small electronic device that is wired to your vehicle's ignition system. In order to start your vehicle, you must blow into the device, which acts just like a breathalyzer. If the amount of alcohol in your breath sample exceeds the device's threshold, your vehicle will not start. Once the vehicle does start, the IID will ask for periodic rolling retests.
At present, there is only one approved ignition interlock vendor in North Carolina: Monitech. Click here for locations of installation centers. At the time of this writing, Monitech charges $70 for installation and requires the first two months rental payments of $60 each be made up front. The device costs $60 per month thereafter.
First-time offenders are required to use an IID for at least one year; subsequent offenders are required to use an IID for at least two years.
For More Information:
For more information about DWI laws and penalties, visit our North Carolina DWI laws page.
You can also call the North Carolina Division of Motor Vehicles at 919-715-7000 or look for a DMV office near you.
Additional North Carolina DWI Resources
North Carolina First Offense DWI – First offense information including penalties, fines, potential jail time, license suspension, DWI classes, and more.
North Carolina DWI Laws – Here you will find a comprehensive and detailed explanation of Alabama's DWI laws including all offense levels and penalties.
North Carolina Alcohol DWI Classes – We offer a complete listing of state approved DWI & alcohol abuse classes.
North Carolina Bail Bondsmen – Comprehensive list of Alabama bail bond agents including address, phone, website, etc.