Oklahoma SR22 Insurance Filing Information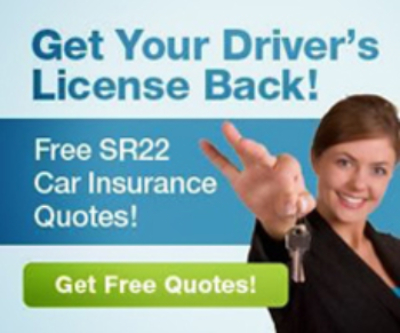 Oklahoma SR22 Information & Filings
SR22 insurance is a high-risk insurance that many states require after a DUI conviction. An SR22 is a simple form that proves that a driver has auto insurance. Oklahoma does not require SR22 insurance after a DUI. However, if someone is convicted of a DUI in another state, and he or she then moves to Oklahoma, he or she will still be required to carry SR22 insurance in his or her previous state.
The Cost of a DUI in Oklahoma:
Even though Oklahoma doesn't require SR22 insurance, there are still plenty of expenses associated with a DUI conviction:
$75 processing fee for driver's license suspension

$25 reinstatement fee to get a driver's license back

$175 fee for limited-driving privilege

$200 trauma fee

$15 assessment fee

$100 per month for ignition interlock device


Oklahoma's Ignition Interlock Program:
If one is convicted of a DUI with a BAC (blood alcohol content) of greater than 0.15, he or she will be required to use an ignition interlock device for at least 30 days. If one is convicted of a second or subsequent DUI, he or she will be required to use an ignition interlock device for at least 6 months.
An ignition interlock device (IID) is a breathalyzer that is installed in your vehicle. Before you can start your vehicle, you have to blow into the IID. Once the device decides you haven't been drinking, it will allow your vehicle to start. Once your vehicle starts, the device continues to ask for retests at random intervals. It is fairly simple to provide these samples, but the device is programmed to allow for a few minutes in case you need to pull over to use the device.
An IID records your breath alcohol content, and this information can be downloaded and submitted to the courts. The IID also records any instance in which you do not provide a sample when asked to do so. You should not allow anyone else to drive your IID-equipped vehicle unless you are absolutely certain that he or she will take the requirements seriously, as the device, and the records, do not differentiate between one driver and another.
It costs about $100 to have an IID installed in a vehicle, and after that, there is a monthly fee that can range from $60 to $100. There can also be a removal fee. Specific costs vary from vendor to vendor. Click here for a list of Oklahoma's approved ignition interlock devices and vendors.
For More Information:
For information about DUI fines and penalties, visit our Oklahoma DUI laws page.
For more information about how to reinstate your driver's license, use this contact form.
You can also contact the DPS in writing at:
Oklahoma Department of Public Safety
P.O. Box 11415
Oklahoma City, OK 73136
Additional Oklahoma DUI Resources
Oklahoma First Offense DUI – First offense information including penalties, fines, potential jail time, license suspension, DUI classes, and more.
Oklahoma DUI Laws – Here you will find a comprehensive and detailed explanation of Oklahoma's DUI laws including all offense levels and penalties.
Oklahoma Alcohol DUI Classes – We offer a complete listing of state approved DUI & alcohol abuse classes.
Oklahoma Bail Bondsmen – Comprehensive list of Oklahoma bail bond agents including address, phone, website, etc.