Oregon SR22 Insurance Filing Information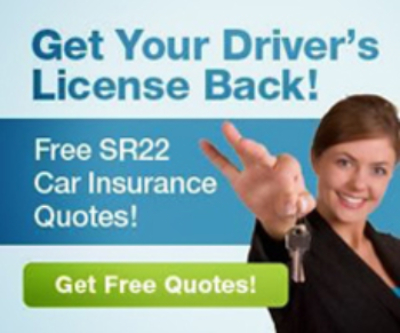 Oregon SR22 Information & Filings
In the State of Oregon, if you are convicted of Driving while Under the Influence of Intoxicants (DUII), your driver's license will be suspended.
In order to get your driver's license reinstated, you will need to file an SR22 insurance certificate with the Oregon DMV.
An SR22 is also called "proof of future financial responsibility." It is a certificate that shows the State that you have purchased liability insurance in at least the following amounts:
$25,000 per person

$50,000 per accident for bodily injury to others

$20,000 per accident for damage to property of others<
Your insurance company will file the original SR22 with the DMV. Oregon requires that you maintain your SR22 insurance for three years from the last day of your suspension. If your SR22 policy lapses for any reason, your insurance company is required by law to notify the DMV. If this happens, your driver's license will be suspended.
You can call the DMV at 503-945-5400 with questions about SR22 insurance. SR22 insurance must be purchased from an insurance company licensed in Oregon. You can find a list of those companies here:
Oregon's Ignition Interlock Program:
In order to get your Oregon driver's license reinstated after a DUII, you will be required to install an ignition interlock device (IID) in your vehicle. You will be required to drive with an ignition interlock device for one year from the last day of your suspension, if this was your first offense. Second or subsequent offenses require an IID for two years.
It can cost up to $200 to have an IID installed, and there is usually a monthly fee of about $100 after that. If you can't afford the IID fees, you may be eligible for assistance. To request a fee waiver, you must show your current Food Stamp Identification Card to a vendor who is contracted with the Addictions and Mental Health Division to get reimbursed for waived fees.
Click here for a list of IIDs that meet Oregon requirements.
Oregon's Drive License Reinstatement Fee:
In order to get your license reinstated, you will need to pay a reinstatement fee of $75. The DMV can only accept cash or checks, and will not accept debit or credit cards.


Be sure to maintain your SR22 for as long as ordered (usually 3 years). It is imperative that you pay your bills in full and on time. If your coverage lapses, your company is required by law to notify the state, which will then suspend your license again.
You can find out your own specific reinstatement requirements, including how long you need to maintain SR22 insurance, by filling out and returning the Department of Public Safety Request for Reinstatement Requirements form. You can print this form out online, or you can pick one up at any of the Driver License Office Locations. You can then mail the form to Driver License Division, P.O. Box 1471, Montgomery, AL 36102-1471.
For more information on how to get your Alabama driver license reinstated, call (334) 242-4259 or send an email through this form.
Additional Oregon DUI Resources
Oregon First Offense DUI – First offense information including penalties, fines, potential jail time, license suspension, DUI classes, and more.
Oregon DUI Laws – Here you will find a comprehensive and detailed explanation of Oregon's DUI laws including all offense levels and penalties.
Oregon Alcohol DUI Classes – We offer a complete listing of state approved DUI & alcohol abuse classes.
Oregon Bail Bondsmen – Comprehensive list of Oregon bail bond agents including address, phone, website, etc.