Pennsylvania SR22 Insurance Filing Information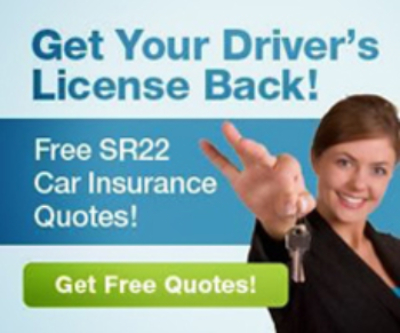 Pennsylvania SR22 Information & Filings
An SR22 is a form that your insurance company can provide that proves that you have auto insurance. Many states require SR22 insurance after a DUI conviction. Pennsylvania does not require an SR22. However, if you are convicted of a DUI in another state, one that does require SR22 insurance, and you then move to Pennsylvania, you will still need to carry an SR22 policy in the state in which the DUI happened.
If this describes your situation, or you think you may need SR22 insurance, talk to an insurance company that provides high-risk auto insurance.
Getting Your Pennsylvania Driver's License Restored:
Restoration requirements can vary. You can ask for a requirements letter from PennDOT or you can access your requirements letter online. (This service is free.)
Pennsylvania's Ignition Interlock Program:
An ignition interlock device (IID) is a breathalyzer attached to your ignition. In order to start a vehicle, you have to blow into the handset of the IID. Once the IID determines that you have not been drinking, your car will start. As you drive along, the IID will continue to ask for new samples at random intervals.
An IID records any failed breath tests, any refusals to give a sample when the device asks, and any attempts made to tamper with the device. All of this data can be downloaded for the DOT. There are strict penalties for noncompliance with the IID program.
If you are convicted of a second or subsequent DUI, you will be required to install an ignition interlock device in any vehicle that you own, lease, or drive. You will be restricted to IID driving for one year. It costs about $1,200 per year to lease and use an ignition interlock device.
You may qualify for a financial hardship exemption. If you can demonstrate the need, you may only have to install an IID on one vehicle. To qualify, your adjusted gross income must be below 200% of the Federal Poverty Guidelines. If you wish to apply for this exemption, you must bring a copy of your most recent tax return to the ISC.


Here is a list of Pennsylvania's authorized Installation Service Centers (ISC):
Alcohol Detection Systems 1-800-786-7394

Alcolock PA Inc. 1-800-452-1739

Allegheny County Ignition Interlock Program 1-412-931-6107

Consumer Safety Technology, Inc. 1-877-777-5020

Dauphin County Interlock Program 1-877-692-4218

Draeger Interlock, Inc. 1-800-332-6858

Guardian Interlock, Inc. 1-800-332-6858

National Interlock, Inc. 1-866-342-4984

PA Interlock, Ultimate Protection, Inc. 1-866-718-8606
For More Information:
For information about DUI fines and penalties, visit our Pennsylvania DUI laws page.
You can also call PennDOT's Customer Call Center at 1-800-932-4600.
Additional Pennsylvania DUI Resources
Pennsylvania First Offense DUI – First offense information including penalties, fines, potential jail time, license suspension, DUI classes, and more.
Pennsylvania DUI Laws – Here you will find a comprehensive and detailed explanation of Pennsylvania's DUI laws including all offense levels and penalties.
Pennsylvania Alcohol DUI Classes – We offer a complete listing of state approved DUI & alcohol abuse classes.
Pennsylvania Bail Bondsmen – Comprehensive list of Pennsylvania bail bond agents including address, phone, website, etc.