South Carolina SR22 Insurance Filing Information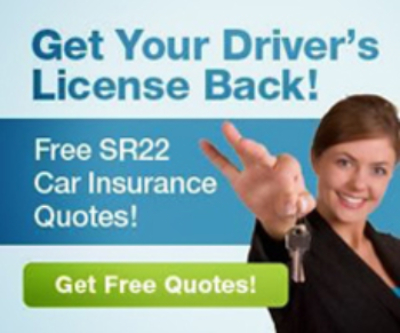 South Carolina SR22 Information & Filings
If you are convicted of a DUI in South Carolina, your driver's license will be suspended for at least six months (longer for subsequent offenses). In order to get your license reinstated, you will need to:
Pay a reinstatement fee. You may qualify for a reinstatement fee payment program.

Complete the Alcohol and Drug Safety Action Program (ADSAP).

Purchase South Carolina SR22 insurance.
South Carolina's SR22 Insurance Requirements:
The State of South Carolina requires those convicted of a DUI to file an SR22 insurance certificate with the DMV. The SR22 requirement lasts for three years.
SR22 insurance is a high-risk insurance that proves to the DMV that an individual is in fact insured for the State's required liability amounts. If one allows his or her SR22 insurance to lapse, his or her insurance company is required to notify the DMV. This will result in the loss of driving privileges.
If one does not own a vehicle, he or she still must purchase a non-owner SR22 policy.
SR22 insurance can be expensive, but some companies do offer competitive rates. You can find some that do here:


South Carolina's Ignition Interlock Program:
If you are convicted of a second or subsequent DUI in South Carolina, you will be required to install an ignition interlock device in any vehicle that you drive. If you refuse to do so, your driver's license will remain suspended for three years.
An ignition interlock device (IID) is a small mechanism that is wired to a vehicle's ignition. In order to start the vehicle, the driver has to blow into the IID to prove that his or her breath alcohol level doesn't exceed the preset limits. Once the vehicle is safely started, the IID will continue to ask for "rolling retests" to ensure that the driver remains sober.
If at any time, the breath sample indicates that the driver has been drinking, the IID will cause the horn to start honking and the lights to start flashing. The IID records all failed breath tests and all refusals to submit to tests. It will also record any tampering. All of this data is downloaded and checked by officials.
Ignition interlock fees differ from vendor to vendor, but in general, participation in the program costs about $1200 per year. If you cannot afford the program, you can submit an affidavit of indigence to the South Carolina Department of Probation, Pardon, and Parole. The PPP manages an Interlock Device Fund, which can be used to support those in need.
For More Information:
To learn more about South Carolina DUI regulations, visit our South Carolina DUI laws page.
Or, you can contact the South Carolina DMV directly at help@scdmvonline.com or 803-896-5000 from Monday through Friday, 8:30 a.m. to 5:00 p.m.
Additional South Carolina DUI Resources
South Carolina First Offense DUI – First offense information including penalties, fines, potential jail time, license suspension, DUI classes, and more.
South Carolina DUI Laws – Here you will find a comprehensive and detailed explanation of South Carolina's DUI laws including all offense levels and penalties.
South Carolina Alcohol DUI Classes – We offer a complete listing of state approved DUI & alcohol abuse classes.
South Carolina Bail Bondsmen – Comprehensive list of South Carolina bail bond agents including address, phone, website, etc.