Tennessee SR22 Insurance Filing Information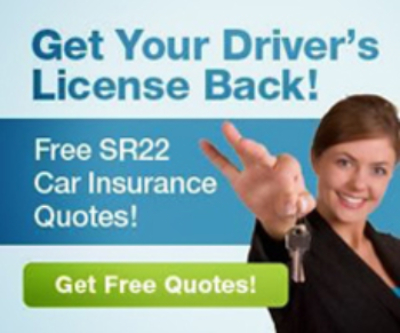 Tennessee SR22 Information & Filings
The State of Tennessee requires that those convicted of a DUI obtain SR22 insurance. If you need SR22 insurance, you need to contact your insurance company. They will file the SR22 form for you. (If your insurance company does not provide SR22 policies, and many don't, you will need to find one that does.)
An SR22 is proof of future financial responsibility. It proves to the state that you have auto insurance in at least the following amounts:
$25,000 for injury or death of one person in one accident

$50,000 for injury or death of two or more persons in one accident

$15,000 for property damage resulting from one accident
It is possible that you will be required to carry SR22 insurance for 5 years from your suspension. However, if you carry SR22 consistently for a period of 3 years within that 5 year period, you will be able to cancel your SR22. (You are not required to carry SR22 insurance if 5 years have passed since your suspension.)
If your SR22 is canceled while it is still required, your insurance company is mandated to notify the State of Tennessee and you will lose your driver's license again. For this reason, it is crucial to pay your insurance bills on time.
The SR22 must be filed by an insurance company that is licensed by the Tennessee Department of Commerce and Insurance. You can find a list of those here:
Tennessee Driver License Reinstatement Fees:
You can pay your reinstatement fees online with Visa, MasterCard, American Express, or Discover Card. You will need to know your driver's license number. There are no additional fees for paying online. You can also make partial payments over time.


Tennessee's Ignition Interlock Program:
An ignition interlock device (IID) is an alcohol detection device that analyzes breath samples. The IID is wired directly to the vehicle's ignition, and if a breath sample's BAC is higher than 0.02, the vehicle will not start. In other words, if a person has had any alcohol to drink, he or she will not be able to start the car.
A 1st time DUI offender may be ordered to install an ignition interlock device in his or her vehicle.
If a person is convicted of DUI twice in 5 years, he or she will be required to drive with an IID for 6 months after reinstatement.
You can locate an approved ignition interlock provider here: Tennessee IID providers.
For Further Information:
For more information about Tennessee DUI regulations, visit our Tennessee DUI laws page.
You can also contact the Tennessee Department of Safety and Homeland Security Driver License Reinstatement office at 615-741-3954 or 1-866-903-7257. The phones are staffed Monday through Friday from 8 to 4:30. Please note that individual Driver License Service Centers cannot give reinstatement specifics over the phone.
You can also email the office at FinResp.Safety@tn.gov. If you choose to contact them via email, give them your name, date of birth, and your driver's license number. Expect a 2-day wait for an email response.
Additional Tennessee DUI Resources
Tennessee First Offense DUI – First offense information including penalties, fines, potential jail time, license suspension, DUI classes, and more.
Tennessee DUI Laws – Here you will find a comprehensive and detailed explanation of Tennessee's DUI laws including all offense levels and penalties.
Tennessee Alcohol DUI Classes – We offer a complete listing of state approved DUI & alcohol abuse classes.
Tennessee Bail Bondsmen – Comprehensive list of Tennessee bail bond agents including address, phone, website, etc.