Texas SR22 Insurance Filing Information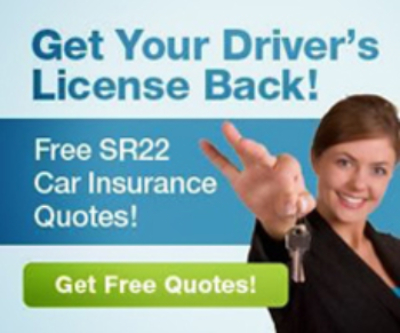 Texas SR22 Information & Filings
In the State of Texas, if you are convicted of a DWI, your license will be suspended. According to the Safety Responsibility or Evidence of Financial Responsibility law, anyone who has had his or her driver's license suspended is required to file an SR22 with the Texas Department of Public Safety.
Popularly called "SR22 insurance," an SR22 is a certificate that your insurance company issues that proves to the State of Texas that you are insured for at least the minimum liability limits allowed by law:
$25,000 for injury or death of one person in one accident

$50,000 for injury or death of two or more persons in one accident

$25,000 for damage to property of others in one accident
You cannot use a policy or insurance card to prove that you are insured. The SR22 form is different because it requires your insurance company to notify the Department of Public Safety if your auto insurance is ever cancelled. If the DPS is notified that you have failed to maintain your SR22, they will likely suspend your driving privilege and vehicle registration.
Even if you do not own a vehicle, you will still be required to file a non-owner SR22.
If you have been convicted of a DWI, you will be required to carry SR22 insurance for a period of 2 years from the date of your conviction.
Your SR22 must be provided by an insurance company that is authorized to write liability insurance in the State of Texas. You can find a list of those here:


Texas Ignition Interlock Program:
In Texas, if you are convicted of a subsequent DWI offense, or if your BAC is 0.15 or higher at the time of your first offense, you will be required to install an ignition interlock device in your vehicle. An ignition interlock device (IID or BAIID) is an electro-mechanical device that is wired directly to a vehicle's ignition.
In order to start an IID-equipped vehicle, a driver must blow into the mouthpiece of the IID, much like one would blow into a breathalyzer. If the IID finds that the person's breath alcohol concentration (BAC) is below a predetermined limit (in Texas, this limit is 0.03), the vehicle will start normally. If the IID finds evidence of alcohol on a person's breath, he or she will not be able to start the vehicle. Once the vehicle has been started, the IID will continue to ask for breath samples at random intervals.
Installation of an IID costs from $50 to $200. There is also a monthly rental fee of $50 to $100. There may also be maintenance expenses, calibration fees, and fees for downloading data.
For More Information:
For information about Texas DWI fines and penalties, visit our Texas DWI laws page.
You can find a Texas Driver License Office here. Please note that these offices are not set up to accept debit or credit cards.
You can also call Texas Driver License Customer Service at 512-424-2600, or 512-424-7181 for Spanish, Monday through Friday, 7:30 to 6:00. Alternatively, you can use theironline contact form.
Additional Texas DUI Resources
Texas First Offense DWI – First offense information including penalties, fines, potential jail time, license suspension, DWI classes, and more.
Texas DWI Laws – Here you will find a comprehensive and detailed explanation of Texas's DWI laws including all offense levels and penalties.
Texas Alcohol DWI Classes – We offer a complete listing of state approved DWI & alcohol abuse classes.
Texas Bail Bondsmen – Comprehensive list of Texas bail bond agents including address, phone, website, etc.