Utah SR22 Insurance Filing Information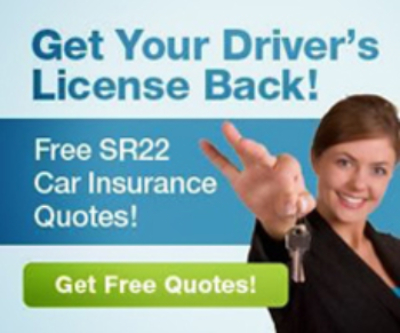 Utah SR22 Information & Filings
In Utah, if your driver's license is suspended or revoked because of a DUI, you will be required to purchase Utah SR22 insurance.
When you purchase SR22 insurance, your insurance company files an SR22 form with the State of Utah. This SR22 form serves as proof of future financial responsibility. In other words, this form proves that you will be able to pay for any damage done to others should you be involved in an accident in the future. Even if you've never been in an accident in the past, you are now considered a "high-risk driver" because you have been convicted of a DUI.
You must maintain your SR22 policy for 3 years from the date of your suspension. If your policy lapses for any reason during those 3 years, your insurance company will notify the State, and it is likely that your driving privileges will be taken away.
Because SR22 insurance is a high-risk insurance, rates can be high. However, there are companies that offer competitive rates. You can compare some of those here:
Utah's Driver License Reinstatement Fees:
In order to get your Utah driver's license reinstated, you will have to pay a $65 reinstatement fee and a $179 administrative fee. You can pay your fees with cash, check, money order, or credit card. Click here for a list of Utah's Driver Licensing Offices.


Utah's Ignition Interlock Laws:
If you are convicted of a DUI (or refusal to submit), you will be placed under an Ignition Interlock Restricted Driver status. This means that you are not allowed to drive a vehicle that does not have an ignition interlock device.
An ignition interlock device (IID) is an electro-mechanical device that is installed on your dashboard. In order to start your vehicle, you would have to blow into the IID. If you have not been drinking, the vehicle will start as normal. If you have been drinking, the IID will prevent the vehicle from starting.
Ignition interlock devices also ask for random rolling retests. So, as you drive down the road, the IID will ask you to provide another sample. This ensures that you remain sober as you drive and helps prevent you from having someone else blow into the device for you.
If this was your first offense, the ignition interlock requirement will last for 18 months. If you are under 21, the requirement will last for 3 years. If this is your second of subsequent DUI, the requirement will last for 3 years. If you have been convicted of a felony DUI, the requirement will last for 6 years.
Click here for a list of Utah's ignition interlock providers.
For Further Information:
For information on Utah's DUI regulations, visit our Utah DUI laws page.
You can also call the Utah Driver License Division at 801-965-4437 or 888-353-4224.
Additional Utah DUI Resources
Utah First Offense DUI – First offense information including penalties, fines, potential jail time, license suspension, DUI classes, and more.
Utah DUI Laws – Here you will find a comprehensive and detailed explanation of Alabama's DUI laws including all offense levels and penalties.
Utah Alcohol DUI Classes – We offer a complete listing of state approved DUI & alcohol abuse classes.
Utah Bail Bondsmen – Comprehensive list of Utah bail bond agents including address, phone, website, etc.