Vermont SR22 Insurance Filing Information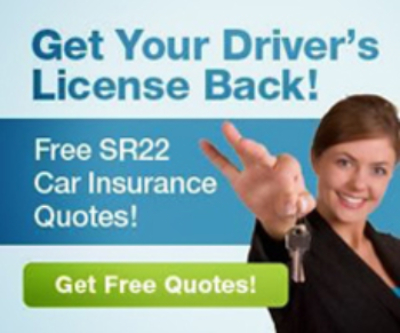 Vermont SR22 Information & Filings
If you are convicted of a DUI in Vermont, you will need to purchase Vermont SR22 insurance. SR22 insurance is a liability insurance that covers an individual (as opposed to a vehicle). Sometimes called "proof of future financial responsibility," SR22 insurance proves to the State of Vermont that you are insured for at least:
$25,000 for injury to one person

$50,000 for injury to two or more persons

$10,000 for damages to property
You must maintain your SR22 insurance for a minimum of three years. If there is a lapse in your SR22 coverage, (e.g., you forget to pay a bill, or your policy is not renewed) your driver's license will be suspended. You will not be able to get it reinstated until you file a new SR22 form.
Your SR22 insurance must be provided by an insurance company that is authorized to do business in Vermont. You can find those companies here:
Vermont's License Reinstatement Fees:
You can pay your $71 reinstatement fee (plus $2 enhanced access fee) online with a MasterCard, Visa, or Discover Card. You will need your Vermont driver's license number. If you do not know this number, you will need to call the DMV at 802-828-2050.


Vermont's Ignition Interlock Program:
As of July 1, 2011, Vermont will offer qualifying drivers an ignition interlock license. First-time DUI offenders may be able to reduce their suspension from 90 days to 30 days by installing an ignition interlock device. Second-time offenders may be eligible for an ignition interlock restricted license after 90 days.
A breath alcohol ignition interlock device (BAIID or just IID) is a breathalyzer for your car. A professional vendor installs the IID in your vehicle. In order to start your vehicle, you will have to blow into the mouthpiece of the IID to prove that you have not been drinking. If you have not, the vehicle will start as usual. If the IID detects that you have been drinking, you will not be able to start your vehicle.
Once you have started your vehicle, the IID will continue to ask for retests at random intervals, to ensure that you stay a safe and sober driver.
If a driver refuses to submit to one of these retests, the device will record it.

If a driver fails a breath test, the device will record it.

If a driver tries to circumvent the device, the device will record it.

All of this data is stored in the device, and can be downloaded for the authorities.
For Further Information:
To learn more about Vermont's DUI process, visit our Vermont DUI laws page.
You can also call Vermont DMV customer service at 802-828-2000 or 888-998-3766.
You can also email the DMV at CommissionersOffice@state.vt.us.
Click here to find the DMV facility closest to you.
Additional Vermont DUI Resources
Vermont First Offense DUI – First offense information including penalties, fines, potential jail time, license suspension, DUI classes, and more.
Vermont DUI Laws – Here you will find a comprehensive and detailed explanation of Vermont's DUI laws including all offense levels and penalties.
Vermont Alcohol DUI Classes – We offer a complete listing of state approved DUI & alcohol abuse classes.
Vermont Bail Bondsmen – Comprehensive list of Vermont bail bond agents including address, phone, website, etc.