Wisconsin SR22 Insurance Filing Information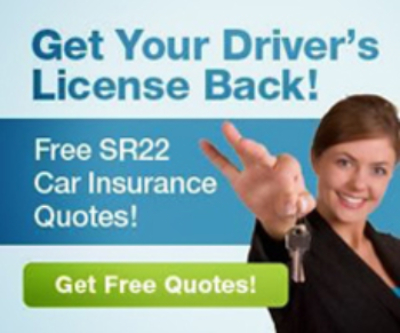 Wisconsin SR22 Information & Filings
In Wisconsin, if your driver's license is revoked because of a subsequent OWI, you will be required to purchase SR22 insurance in order to get your license reinstated. (An SR22 filing is not necessary if you have only been convicted of a first offense OWI.)
SR22 insurance is a high-risk insurance that requires an insurance provider to issue an SR22 form for the DOT. Most insurance companies will file the SR22 form for you.
The SR22 form proves to the State of Wisconsin that you have liability insurance in at least the following amounts:
$50,000 for personal injury or death of one person

100,000 for personal injury or death of more than one person

$15,000 for damage to someone else's property
SR22 insurance must be maintained for three years from your reinstatement eligibility date. Wisconsin SR22 insurance must be provided by an insurance company that is licensed to do business in Wisconsin. You can find a list of those here:
Wisconsin's Ignition Interlock Program:
An ignition interlock device (IID) is a small electro-mechanical unit that is wired to a vehicle's ignition. In order to start the vehicle, a driver must blow into the mouthpiece of the IID. If the driver's breath sample registers above a preset BAC limit (in Wisconsin, this limit is 0.02), the vehicle will not start. In other words, a driver will be unable to drive if he or she has had anything to drink.
Once the vehicle starts, the IID will ask for a second breath sample in about 5 minutes. If the driver passes that test, then the IID will continue to ask for new breath samples at random intervals, ranging from 5 to 30 minutes.
The IID records all failed breath tests and any refusals to provide a breath sample. All data downloaded from the IID will be kept in the offender's file.


If you have been convicted of any of the following, you will be required to install an IID in every vehicle that you own or register:
First-time OWI offense with a blood alcohol content of 0.15 or higher

Subsequent OWI offense

Refusal to submit to a breath/blood alcohol content test
You will be required to drive with an IID for at least one year. Even if a person does not own a vehicle, in order for him or her to drive one, the vehicle must be equipped with an IID.
In Wisconsin, the installation of an IID ranges from $75-$150. There is then a monthly fee that can range from $60-$90. There is also a $40-$60 removal fee. There may also be service, monitoring, calibration, and/or insurance fees.
If one can show that his or her annual income is less than 150% of the Federal Poverty Level, then he or she may only have to pay for half of the IID fees.
Click here for a list of Wisconsin IID Service Centers.
For Further Information:
For more information about Wisconsin's OWI / DUI process, visit our Wisconsin OWI laws page.
If you have questions about a suspended or revoked Wisconsin driver's license, call the Wisconsin DOT at 608-266-2261 or email driverinformation.dmv@dot.wi.gov. Include your driver's license number and your date of birth in your email.
Additional Wisconsin OWI Resources