Hawaii SR22 Insurance Filing Information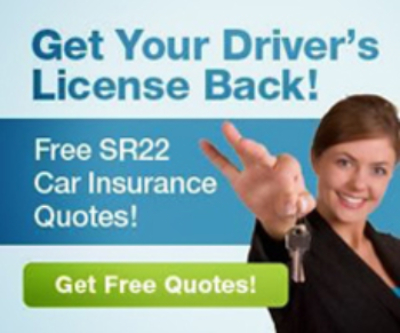 Hawaii SR22 Information & Filings
In the State of Hawaii, your driver's license will be revoked if you are caught driving under the influence of alcohol. In order to get your license reinstated, you will need to purchase Hawaii SR22 insurance.
An SR22, also called proof of financial responsibility, is a special form that your insurance company will provide. It proves to the county and state that you are insured for at least the minimum amounts allowed by law:
$20,000 for injury or death of one person
v $40,000 for injury or death of two or more people

$10,000 for damage to property
Call your insurance company for more information about a Hawaii SR22. Not all insurance companies will offer SR22 insurance. You can find one that does here:
(For more information about Alabama DUI laws, fines, and penalties, visit our Alabama DUI laws page.)
You will need to carry SR22 insurance for a period of 3 years from the date of your conviction. If you allow your motor vehicle insurance to lapse, your company is required by law to notify the DMV.


Hawaii's Ignition Interlock Program
Hawaii's ignition interlock law went into effect on January 1, 2011. If your DUI occurred after that date, your license will be revoked for a mandatory period of one year (longer for subsequent offenses). However, if you install an ignition interlock device (IID) in your vehicle, you may be eligible for an ignition interlock permit that will allow you to drive during your revocation period.
An ignition interlock device is a small device that needs to be installed in your vehicle by a certified professional. You must blow into the IID to prove that you have not been drinking before your vehicle will start. Once you have started your vehicle, the IID will ask for new breath samples periodically. You have a few minutes to provide that sample, so you can pull over to do so safely, if need be. If you do not provide a sample, or if your sample proves that you have been drinking, then the lights on your car will start to flash, and your horn will start to honk.
An ignition interlock can cost between $70-150 to install, and there is a $60-80 monthly fee for monitoring and calibration. Those suffering from financial hardship may qualify for reduced rates.
IID installations are available by appointment only. You can find the installation location closest to you by clicking here.
For more information contact:
Hawaii: 808-961-8351, vehiclerl@co.hawaii.hi.us
Honolulu: 808-768-4385, csd@honolulu.gov
Maui: 808-270-7363, maui.dmvl@co.maui.hi.us
Kauai: 808-241-4242, no email address available
For more information about Hawaii's DUI penalties, visit our Hawaii DUI laws page.
Additional Hawaii DUI Resources