Mississippi SR22 Insurance Filing Information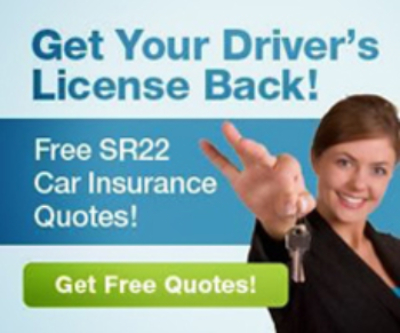 Mississippi SR22 Information & Filings
If you are convicted of a DUI (Driving Under the Influence) in Mississippi, your driver's license will be suspended for at least 90 days. In order to get your license reinstated, you will need to pay a reinstatement fee and purchase Mississippi SR22 insurance.
You can pay the $100 reinstatement fee by cashier's check, certified check, or money order. Personal checks are not accepted. You can also pay your Mississippi reinstatement fees online with a Visa, MasterCard, or American Express. You will need your driver's license number.
SR22 insurance is a high-risk insurance policy. It is also known as proof of financial responsibility. An SR22 proves to the State of Mississippi that you have at least the minimum amounts of insurance coverage:
$25,000 bodily injury liability per person in one accident

$50,000 bodily injury liability per accident

$25,000 property damage liability
If for any reason, you fail to maintain SR22 auto insurance coverage, your insurance company will notify the Mississippi Department of Public Safety, and your driver's license will be re-suspended.
Because SR22 insurance is mandated, it can be expensive. Still, some companies do offer competitive rates. You can compare some of those rates here:


Mississippi's Ignition Interlock Program:
Mississippi requires that subsequent offenders install ignition interlock devices (IID) in their vehicles. The IID must stay in the vehicle for a minimum of six months.
An ignition interlock device is a breath alcohol analyzer that is connected to your ignition. Your vehicle will not start until you blow into the IID and prove that you haven't been drinking. Once you have started the vehicle, the IID will continue to ask for samples at random intervals. The second retest will happen between 5 and 30 minutes from the first. Subsequent retest intervals do not exceed 45 minutes. The device does give you time to pull over and provide a sample, but if you do not do so within a reasonable amount of time, or if you turn the vehicle off without providing the sample, the device will record a refusal to test. The device also records all failed tests and any attempts to tamper with the device.
Ignition interlock devices can be expensive. It can cost around $100 to have one installed, and there is then a monthly service fee. There may also be a removal fee.
For More Information:
For more information about Mississippi DUI fines and penalties, visit our Mississippi DUI laws page.
You can also email your questions to the Mississippi Department of Public Safety Headquarters at lwilson@mdps.state.ms.us.
Additional Mississippi DUI Resources
Mississippi First Offense DUI – First offense information including penalties, fines, potential jail time, license suspension, DUI classes, and more.
Mississippi DUI Laws – Here you will find a comprehensive and detailed explanation of Mississippi's DUI laws including all offense levels and penalties.
Mississippi Alcohol DUI Classes – We offer a complete listing of state approved DUI & alcohol abuse classes.
Mississippi Bail Bondsmen – Comprehensive list of Mississippi bail bond agents including address, phone, website, etc.