Nebraska SR22 Insurance Filing Information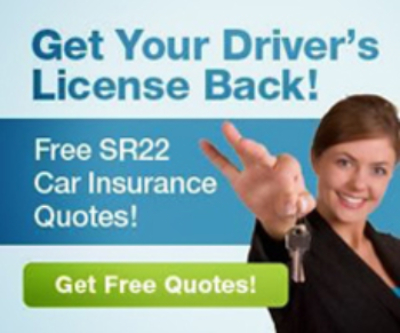 Nebraska SR22 Information & Filings
If your Nebraska driver's license has been suspended/revoked because of a DUI, you will need to prove to the State of Nebraska that every vehicle you own is insured for at least the minimum liability limits. To do this, you must purchase Nebraska SR22 insurance. (If you don't own a vehicle, you still must purchase a non-owner SR22 policy.)
"SR22 insurance" is called as such in reference to a specific form that you must register with the Nebraska Department of Motor Vehicles. This form is called an SR22 filing. SR22 insurance is also sometimes called "proof of financial responsibility."
Your insurance company, or you yourself, will need to deliver the SR22 form by mail or electronically. The DMV will not accept faxed forms or photocopies.
Your SR22 must be valid on the date you meet the rest of your reinstatement requirements and must remain valid for three years from that date. If you fail to comply with the SR22 requirements, your driver's license will be suspended.
SR22 insurance can be expensive, so it's important to compare rates before committing to one company. You can do that here:


Getting Your Nebraska Driver's License Reinstated:
In addition to having to purchase SR22 insurance, you will also need to pay a reinstatement fee of $125 in order to get your license reinstated. You must pay by cashier's check or money order (personal checks not accepted) made payable to the Nebraska Department of Motor Vehicles. You can also pay your reinstatement fee online using MasterCard, Visa, or Discover. There is an additional $3 charge for paying by credit card.
You may also have to retake a driver's test.
The court may also order you to install an ignition interlock device (IID or BAIID) in any vehicle that you drive. An IID is a small electronic device that is wired to your ignition. In order to start an IID-equipped vehicle, a driver must blow into the IID to prove that his or her bodily alcohol content is below a preset limit. Then, once the vehicle is started, the IID asks for periodic rolling retests to assure that the driver remains sober.
The cost of the IID program is the responsibility of the driver. There is an installation fee as well as a monthly maintenance fee that must be paid for the duration of one's participation in the program. Court-ordered ignition interlock permits can only be used to drive to and from work, school, alcohol treatment appointments, and ignition interlock service appointments.
Click here for a list of Nebraska's approved ignition interlock providers.
For More Information:
If you have any questions about SR22 insurance, license reinstatement, or Nebraska's ignition interlock program, you can contact the Financial Responsibility Division at 402-471-3985.
For more information about DUI penalties and fines, visit our Nebraska DUI laws page.
Additional Nebraska DUI Resources
Nebraska First Offense DUI – First offense information including penalties, fines, potential jail time, license suspension, DUI classes, and more.
Nebraska DUI Laws – Here you will find a comprehensive and detailed explanation of Nebraska's DUI laws including all offense levels and penalties.
Nebraska Alcohol DUI Classes – We offer a complete listing of state approved DUI & alcohol abuse classes.
Nebraska Bail Bondsmen – Comprehensive list of Nebraska bail bond agents including address, phone, website, etc.