Ohio DUI Classes Online
Classes From 8-78 Hours
Accepted in Most States
Money Back Guarantee
Certificate Sent by Mail
Ohio 24 Hour Online DUI Class
First time DUI offenders in Ohio will be required to attend this 24 hour class. The cost of the online course is only $379.00 (includes First Class mail) and is completely online and can be completed on your schedule. You may complete your registration and start your class immediately by clicking the "24-Hour Online DUI Class" button below:
You'll Be Amazed at How Easy it is to Take Your DUI Class Online…

Choose Your Class
Just select your class from the list below and the number of hours needed and register.

Start Immediately
Once you pay for the class you will receive an email from us that contains a link to access the class.

Complete Your Class
Once you complete the final exam at the end of the class just email us the requested information.

Receive Your Certificate
We will mail out your official certificate that you will turn into the court.
If you need to also take a Victim Impact Panel you can add the Impact Panel to your cart here:
Notice: It is your responsibility to verify with the Judge, probation, employer, or your attorney as to whether or not an online distance-learning DUI class will meet your requirements and will be accepted by the authority requiring you to complete the class. Also note that our class is a "self-paced" class and not a "Zoom" class. Not all states accept online classes so please verify first. If you need help determining eligibility just give us a call at 702-672-2324 M-F 10 am to 5 pm MST.
Mobile Friendly Classes
All of our classes are mobile ready and can be taken on any device whether that be a cell phone, tablet, laptop computer, desktop computer, or any other device. Our class will render correctly on your device.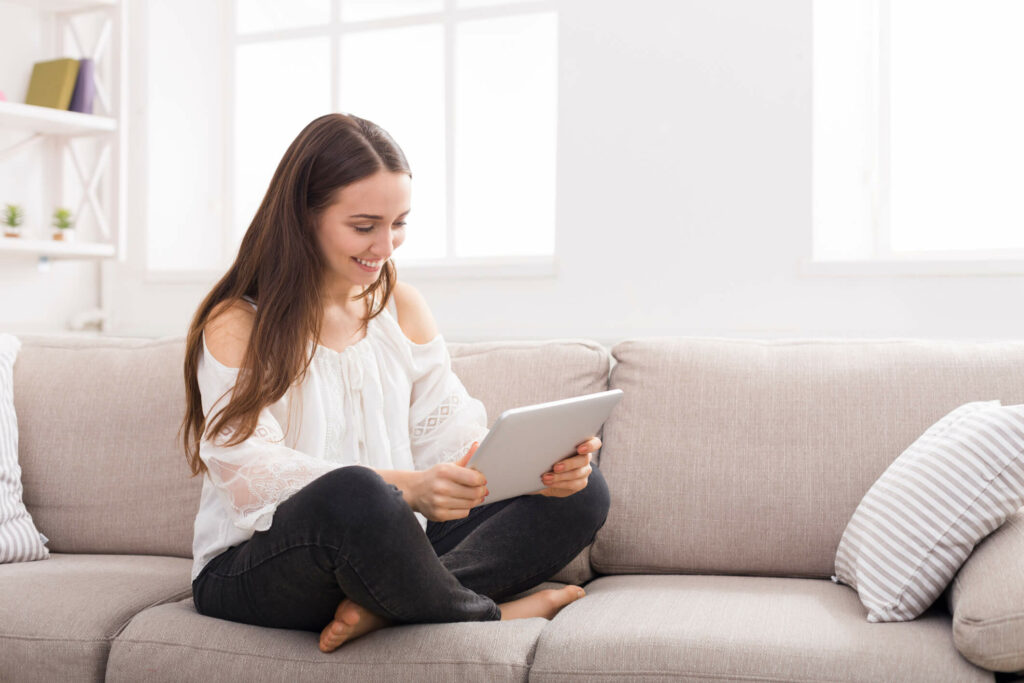 Our Guarantee
We take pride in our online classes and stand behind our programs. If our class is not accepted by the court or agency that requested you to complete a DUI class, you have 60 days from the date of registration aka "purchase date" to request a refund. No refunds will be given after that 60 day period.
We strongly recommend that you verify whether or not you can actually take an "online" version of a DUI class to satisfy your requirement. Please be aware that not all states will accept a certificate of completion from an online DUI class provider.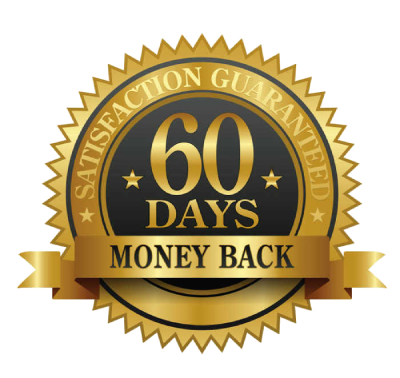 Testimonials
Have a look at some of the wonderful things people say about us.
Great Class!!
"It was nice to know I could do my class online and avoid running into someone I know at a local class in my city"
Kathy P., Tennessee
Very Informative Class
"Your DWI class covered a lot of information in the 8 hour class I took. I will recommend your company to everyone"
Michael G., Indiana
You Guys Are the Best
"Thanks for a great class I'm so glad I took it online with your company. Glad I was able to get my certificate so quick."
Jason W., Maryland
Thank you for your help!
"Your DUI class had such an impact on me. I can't tell you how many times I cried watching the videos. Your guys are amazing"
Susan T., Michigan
I learned a lot in your class
"Thank you for making it so easy to take my victim impact panel and get my certificate"
Tim L., Nebraska
Great Support
"Great class thank you very much. I should also add that the court accepted my certificate without any issues"
Joann D., Texas
Our DUI Class Curriculum
DUI Class Introduction
DUI Laws
Implied consent refusal
Blood alcohol levels and the effects on driving
Drunk driving statistics
Consequences of driving under the influence
Alcohol myths and facts
Alcohol and drug interactions
Pregnancy and alcohol abuse
Alcohol and the human body
How alcohol effect the brain, central nervous system and internal organs
Signs and symptoms of abuse
Alcoholism is a disease
Relapse prevention
Resources for finding help
Quizzes after each lesson or video
How Our Online DUI Classes Work
Once you determine which class you need just click on the "Register" button to add the class to your shopping cart then you will be automatically sent the checkout page where you can complete the purchase for the class.
Once you have paid for the class you will receive an email from us that will be your receipt for the payment and your receipt will include a link for you to click on to start your class.
Each class is comprised of various lessons containing either reading material or videos or a combination of both. There are also quizzes throughout the class along with a final exam at the end of the class.
Once you have completed your final quiz you will be prompted to send us an email with information that our counselors will need to finalize your certificate and mail it out to you.
Notice
Please review your state's policies regarding online DUI/DWI classes before you register for a class. If you are not sure whether or not a class will be accepted by the court or DMV, we recommend that you call your Parole Officer, DMV or the Clerk of Courts office in the county where you were convicted to find out. You can also call us and we can tell you whether or not our class will be accepted (702) 672-2324.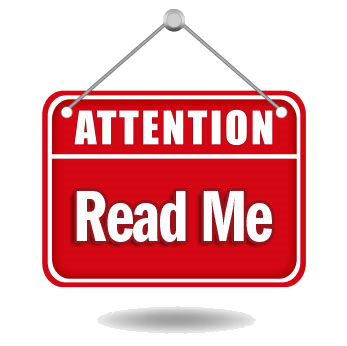 Ohio Local DUI Class Listings By County
Ashtabula
Lake Area Recovery Center
2801 C Court
Astabula, OH 44004
Phone: 440-998-0722
Cuyahoga
Interchange of Northern Ohio
1397 Warren Road
Lakewood, OH 44107
Phone: 216-521-7711
Key Decisions/Positive Choices
3030 Euclid Avenue, Suite 410
Cleveland, OH 44115
Phone: 216-391-0977
Pleasant People, Inc.
8019 Cedar Avenue
Cleveland, OH 44103
Phone: 440-654-6290
Columbro Consultation Services
24726 Meadow Lane
Cleveland, OH 44145
Phone: 440-979-0233
Alternative Horizon Counseling Center
6497 Brecksville Road
Independence, OH 44131
Phone: 216-264-1058
Erie
Second Chance Counseling
6011 Columbus Pike
Lewis Center, OH 43035
Phone: 614-635-9011
Interchange of Northern Ohio
1397 Warren Road
Lakewood, OH 44107
Phone: 216-521-7711
Geauga
Lake Geauga Recovery Centers – Mike Link DIP
9083 Mentor Avenue
Mentor, OH 44060
Phone: 440-255-0678
Holmes
Steps at Liberty Center
34-C South Clay Street
Millersburg, OH 44654
Phone: 330-674-1020
Lake
Moore Counseling & Mediation Services
22639 Euclid Avenue
Euclid, OH 44117
Phone: 216-404-1900
Alternative Horizon Counseling Center
6497 Brecksville Road
Independence, OH 44131
Phone: 216-264-1058
Lorain
State Professional Services, Inc.
3870 Erhart Road
Litchfield, OH 44253
Phone: 330-723-7044
Lucas
Talbot Services
732 Main Street
Toledo, OH 43605
Phone: 419-308-9859
Compass
2465 Collingwood Blvd.
Toledo, OH 43620
Phone: 419-241-8827
Mahoning
Mid-American Court Services
129 Mansell Drive
Youngstown, OH 44505
Phone: 330-759-7603
Step Ahead
458 Glacierview Drive
Youngstown, OH 44509
Phone: 330-779-3801
Medina
State Professional Services, Inc.
3870 Erhart Road
Litchfield, OH 44253
Phone: 330-723-7044
Lubben Counseling Group
445 West Liberty Street, Suite 221
Medina, OH 44256
Phone: 330-723-3093
Solutions Behavioral Healthcare
246 Northland Drive
Medina, OH 44256
Phone: 330-723-9600
Ottawa
Behavioral Connections
27072 Carronade Drive
Perrysburg, OH 43551
Phone: 419-872-2419
Perry
Perry Behavioral Health Choices
203 North Main Street
Lexington, OH 43764
Phone: 740-342-1991
Portage
Family & Community Services
143 Gougler Avenue
Kent, OH 44240
Phone: 330-677-4124
Scioto
The Counseling Center
1634 11th Street
Portsmouth, OH 45662
Phone: 740-354-6685
Shelby
Shelby County Counseling Center
1101 North Vandemark Road
Sidney, OH 45365
Phone: 937-492-8080
Stark
Quest Driver Inervention Program
46 Federal Avenue Northwest, Suite 1
Massillon, OH 44647
Phone: 330-834-1934
Summit
Quest Driver Inervention Program
46 Federal Avenue Northwest, Suite 1
Massillon, OH 44647
Phone: 330-834-1934
Oriana House
885 East Buchtel Avenue
Akron, OH 44305
Phone: 330-535-8116
Key Decisions/Positive Choices
3030 Euclid Avenue, Suite 410
Cleveland, OH 44115
Phone: 216-391-0977
Trumbull
Community Solutions Association
320 High Street Northeast
Warren, OH 44481
Phone: 330-394-9090
Website: Click here
Wayne
Steps at Liberty Center
104 Spink Street
Wooster, OH 44691
Phone: 330-264-8498
Here are some additional Ohio DUI resources you may require: