Ohio SR22 Insurance Filing Information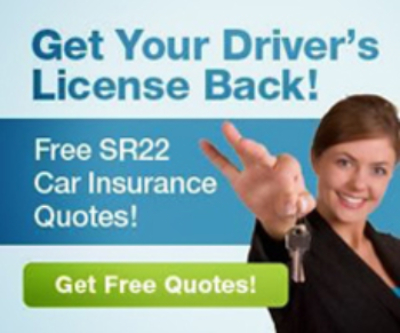 Ohio SR22 Information & Filings
If you are convicted of an OVI (Operating a Vehicle under the Influence of Alcohol) in the State of Ohio, you will be required to purchase SR22 insurance and maintain it for three years from your suspension date. (In lieu of filing an SR22, you can purchase a surety bond of $32,500 or deposit $30,000 cash or bonds with the Ohio Treasurer.)
SR22 insurance is a minimum liability insurance policy that covers a "high-risk driver." SR22 insurance pays for damages or bodily injury to other people in the event of an accident, but it does not cover damages to the carrier's vehicle.
To file an SR22 with the Ohio Bureau of Motor Vehicles, start with your insurance company. They will file the SR22 on your behalf. Most insurance companies will do this electronically, which allows the BMV to process the form within one day. If your insurance company delivers a hardcopy SR22, it will take between 3 and 5 business days to process. The BMV will not accept faxed SR22s.
If you get a OVI in Ohio, and you then move to another state, you must still carry SR22 insurance in Ohio. If your SR22 insurance lapses for any reason, your insurance company is required to notify the State of Ohio. This will probably result in the loss of your driving privileges.
Your SR22 insurance must be purchased from an insurance company that is licensed to sell insurance in Ohio. You can find a list of those here:


Getting Your Ohio Driver's License Reinstated after a DUI:
In order to get your license reinstated, you will need to:
• Serve your suspension period.
• Pay your reinstatement fee of $475.
• Provide proof of insurance (SR22 insurance).
Ohio's Ignition Interlock Laws:
If you are convicted of an OVI in Ohio, the courts may order you to install an ignition interlock device in your vehicle(s), especially in conjunction with an occupational license.
An ignition interlock device (IID) is an electronic device that is connected to your vehicle's ignition. In order to start an IID-equipped vehicle, one must blow into the device to prove that he or she has not been drinking.
Statistics show that ignition interlock devices significantly reduce the occurrences of OVIs. However, they are not cheap. It can cost up to $200 to have an ignition interlock device installed, and there will then be a monthly fee of $60-125 after that.
For More Information:
For information about OVI fees and penalties, visit our Ohio DUI laws page.
You can also contact the Ohio BMV Driver License Information Center directly by calling 614-752-7600. You can also use their online contact form.
Additional Ohio DUI Resources
Ohio First Offense DUI – First offense information including penalties, fines, potential jail time, license suspension, DUI classes, and more.
Ohio DUI Laws – Here you will find a comprehensive and detailed explanation of Ohio's DUI laws including all offense levels and penalties.
Ohio Alcohol DUI Classes – We offer a complete listing of state approved DUI & alcohol abuse classes.
Ohio Bail Bondsmen – Comprehensive list of Ohio bail bond agents including address, phone, website, etc.