Washington SR22 Insurance Filing Information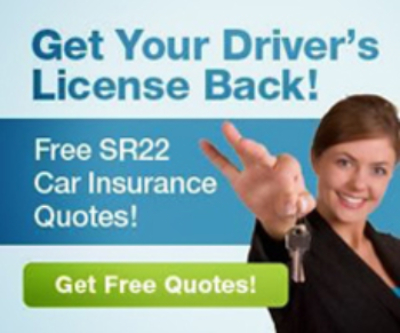 Washington SR22 Information & Filings
When your Washington State driver's license is suspended for a DUI, you are given a "suspension letter" that explains what you need to do to get your license reinstated. One of your requirements will be proof of financial responsibility. This refers to a Washington SR22 insurance certificate that is issued by your insurance company once you purchase an SR22 insurance policy.
The SR22 form proves to the State of Washington that you, as a high-risk driver, have liability insurance in case something should happen in the future.
An SR22 insurance policy also requires your insurance company to notify the State of Washington if your policy is ever canceled for any reason. This will likely result in the suspension of your driving privileges. For this reason, it is imperative to pay your insurance bills on time.
SR22 insurance can be expensive, but some companies are offering competitive rates. You can compare some of those here:


Washington's Ignition Interlock Program:
An ignition interlock device (IID) is a small unit that can be installed on your dashboard and wired to your ignition. In order to start your vehicle, you would have to blow into the mouthpiece of the IID. If the IID determines that you have not been drinking, then your vehicle will start normally. Once you begin driving, the IID will continue to ask for rolling retests to ensure that you remain sober.
If your driver's license is suspended because of a DUI, you may be instructed to apply for an ignition interlock license (IIL). This would allow you to drive during your suspension, but you would have to install an ignition interlock device in any vehicle that you drive. This does not mean that you have to install one in every vehicle that you own. If your family owns more than one vehicle, you could install the IID in one designated vehicle, but you would only be allowed to drive that vehicle.
Your ignition interlock requirement will last for a minimum of:
First Offense – 1 year

Second Offense – 5 years

Third or Subsequent Offense – 10 years
You will be required to drive with an IID restriction at least until you have:
Not tried to start a vehicle with a BAC of 0.04 or higher in the previous 4 months

Not refused any retest in the previous 4 months

Not missed any IID appointments in the previous 4 months
You will need Washington SR22 insurance in order to qualify for an IIL.
For More Information:
For more information about Washington's DUI process, visit our Washington DUI laws page.
You can also call the Washington Department of Licensing at 360-902-3900 or emaildrivers@dol.wa.gov.
Additional Washington DUI Resources
Washington First Offense DUI – First offense information including penalties, fines, potential jail time, license suspension, DUI classes, and more.
Washington DUI Laws – Here you will find a comprehensive and detailed explanation of Washington's DUI laws including all offense levels and penalties.
Washington Alcohol DUI Classes – We offer a complete listing of state approved DUI & alcohol abuse classes.
Washington Bail Bondsmen – Comprehensive list of Washington bail bond agents including address, phone, website, etc.