West Virginia SR22 Insurance Filing Information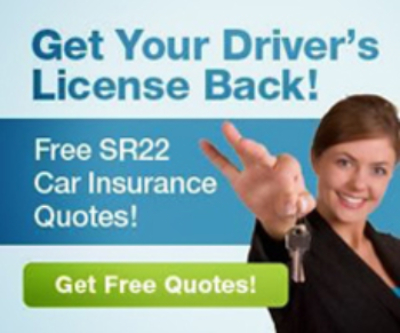 West Virginia SR22 Information & Filings
SR22 insurance is a high-risk insurance policy that requires an insurance company to send an "SR22 form" to a DMV to prove that an individual has insurance.
Many states require SR22 insurance after a DUI, as a condition of driver's license reinstatement. West Virginia does not require SR22 insurance.
However, if you are convicted of a DUI and you then move to West Virginia, you may still be required to file an SR22 with the state where the DUI happened. You would need to check with the DMV in that state.
West Virginia Alcohol Test and Lock Program:
West Virginia does have an ignition interlock program. Anyone convicted of an aggravated DUI (having a blood alcohol content of 0.15 or higher) and anyone convicted of a second or subsequent DUI within a 10-year period is required to install an ignition interlock device in any vehicle that he or she drives.
An ignition interlock device (IID) is a small unit that must be installed by a professional. It is wired directly to a vehicle's ignition, and in order to start the vehicle, a driver must blow into the IID. It works just like a breathalyzer. If the breath sample proves that the driver has not been drinking, then the vehicle will start normally. If the breath sample indicates that the driver has been drinking, then the vehicle will not start and the device will record a failed breath test.
It can cost from $60-$120 to have an IID installed. There is then a monthly or bimonthly lease and maintenance fee. This can run from $60-$100 per month. There may also be a removal fee. An ignition interlock device can be expensive, but it is far less expensive than a repeat offense.
National Interlock Systems, Inc. is authorized to install ignition interlock devices in West Virginia. You can contact them at nationalcontacts@nationalinterlock.com.


Be sure to maintain your SR22 for as long as ordered (usually 3 years). It is imperative that you pay your bills in full and on time. If your coverage lapses, your company is required by law to notify the state, which will then suspend your license again.
You can find out your own specific reinstatement requirements, including how long you need to maintain SR22 insurance, by filling out and returning the Department of Public Safety Request for Reinstatement Requirements form. You can print this form out online, or you can pick one up at any of the Driver License Office Locations. You can then mail the form to Driver License Division, P.O. Box 1471, Montgomery, AL 36102-1471.
For more information on how to get your Alabama driver license reinstated, call (334) 242-4259 or send an email through this form.
Additional West Virginia DUI Resources
West Virginia First Offense DUI – First offense information including penalties, fines, potential jail time, license suspension, DUI classes, and more.
West Virginia DUI Laws – Here you will find a comprehensive and detailed explanation of West Virginia's DUI laws including all offense levels and penalties.
West Virginia Alcohol DUI Classes – We offer a complete listing of state approved DUI & alcohol abuse classes.
West Virginia Bail Bondsmen – Comprehensive list of West Virginia bail bond agents including address, phone, website, etc.