Arkansas SR22 Insurance Filing Information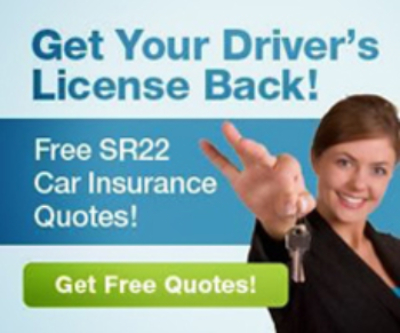 Arkansas SR22 Information & Filings
In the State of Arkansas, if you are convicted of a DWI, your license will be suspended for the following lengths of time:

1st offense – 6 months

2nd offense – (within 5 years) 24 months

3rd offense – (within 5 years) 30 months

4th offense – (within 5 years) 48 months
In order to get your Arkansas driver license reinstated, you will need to:

Complete an approved alcohol education or treatment program

Pay a reinstatement fee of $150

Purchase Arkansas SR22 insurance
Arkansas SR22 Insurance:
An SR22 is a document that proves financial responsibility to the state. You will need to file an SR22 form, which your insurance company will provide. This form proves to the state that you have the minimum Arkansas motor vehicle insurance:

$25,000 for the injury or death of a single person in a single accident

$50,000 for the injury or death of two or more persons in a single accident

$25,000 for damage to property in a single accident
You will need to carry SR22 insurance for 3 years after your conviction. If your SR22 insurance lapses, your insurance company is required by law to notify the state immediately. This will cause your license to be suspended again, so it is important that you never miss an insurance bill or payment.
Arkansas SR22 insurance must be purchased from an insurance company that is licensed to do business in the state of Arkansas. You can find those here:


Arkansas Ignition Interlock Device Program:
The state of Arkansas requires ignition interlock installation for all DWI convictions, even first time offenders.
A breath alcohol ignition interlock device (IID) is an electronic device that prohibits a person from starting a motor vehicle without first providing a breath sample to prove that he or she has not been drinking. The IID also records any attempt made to tamper with the device.
Installation can cost between $100 and $250, with monthly costs ranging from $65 to $90. There may also be a removal fee.
If you are a first time offender, you may be allowed an ignition interlock restricted license. (First time offenders who are convicted of refusing to submit to a blood alcohol test are ineligible for an ignition interlock restricted license.)
More Information:
For more information, call the Arkansas Office of Motor Vehicles at (501) 682-4692. You can also email your questions to MVinformation@dfa.arkansas.gov.
Additional Arkansas DWI Resources