Colorado SR22 Insurance Filing Information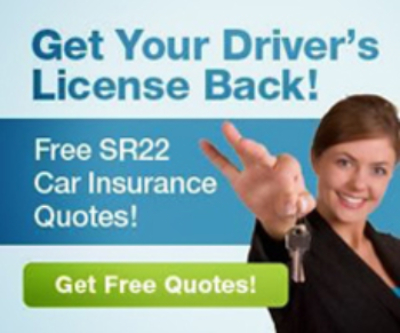 Colorado SR22 Information & Filings
In the State of Colorado, if you are convicted of a DUI (Driving Under the Influence), your driver's license will be revoked for the following periods of time:
1st offense – 9 months
2nd offense – 1 year
3rd or subsequent offense – 2 years
Your driving privileges will remain revoked until you complete the reinstatement process.
In order to get your license reinstated, you will be required to:
Purchase Colorado SR22 insurance

Fill out an Application for Reinstatement form (DR 2870)

Complete an Alcohol Certification form (DR 2598)

Pay a $95 reinstatement fee
(The DMV recommends that individuals begin the reinstatement process 1 month before the end of their revocation period.)
If you do not know your specific reinstatement requirements, you can fill out and submit aRequest for Reinstatement Requirements. You should receive a response via email within 3 working days. You can also call 303-205-5613 to reach Customer Service.
Colorado SR22 Insurance Requirements
An SR22 is a rider to an insurance policy. It provides the Colorado Division of Motor Vehicles with proof from your insurance provider that you are indeed insured for the minimum limits:
• $25,000 for the injury or death of one person resulting from a single accident
• $50,000 for the injury or death of two or more persons resulting from a single accident
• $15,000 for property damage resulting from a single accident
You can deliver the SR22 certificate in person to 1881 Pierce Street in Lakewood, or you can mail it with your completed Application for Reinstatement (DR 2870).
We work with an the top insurance Broker in Colorado who can give you quotes from every insurance company that offers SR22 insurance within the state of Colorado. Our insurance partner can write an SR22 policy no matter where you live in the state, from Fort Collins, Greeley, Boulder, Denver, Colorado Springs. It doesn't matter where you live in the state, they can help you get your SR22 filed and get you back on the road. Just enter your zip code below and complete the simple quote form on the following page:


How Long Do You Need Colorado SR22 Insurance?
For a 1st offense, you will need SR22 insurance for 9 months from the date of your reinstatement (unless you were involved in a DUI accident, in which case you will need SR22 insurance for 3 years).
For a 1st offense, if you receive early reinstatement, you will need SR22 insurance for 3 years.
For a 2nd or subsequent offense, you will need SR22 insurance for 3 years from the date of reinstatement.
If your SR22 insurance is allowed to lapse for any reason, your insurance company will notify the Colorado DMV, which will then suspend your license again.
Early Reinstatement & Ignition Interlock
After a 1st offense DUI, Colorado residents who have no other license restraints can apply for early reinstatement after 1 month of revocation if they install an ignition interlock device (IID) in every vehicle that they own or operate.
If your blood alcohol content was less than 0.17 at the time of your 1st offense, and you successfully participate in and comply with the ignition interlock program, you can apply for an unrestricted license after 4 months of interlock driving.
You will be required to participate in the ignition interlock program for 2 years if you:
Have a blood alcohol content of 0.17 or higher when you are arrested for your 1st offense

Are convicted of a 2nd or subsequent DUI offense
Additional Colorado DUI Resources