Georgia SR22 Insurance Filing Information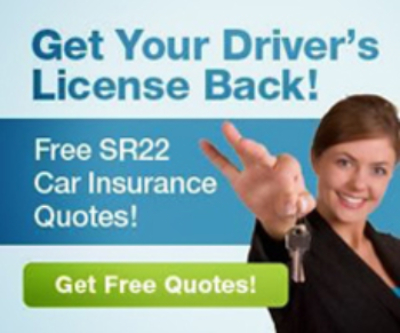 Georgia SR22 Information & Filings
In order to get your Georgia driver's license reinstated after a suspension for a DUI conviction, you will need to:
Prove to the State that you have completed an approved DUI Risk Reduction Program. Click here for a list of Georgia's approved DUI schools.

Pay the reinstatement fee of $210 ($200 if paid by mail).

Purchase Georgia SR22 insurance.
SR22 insurance is simply a special form that your insurance company provides to the state. It proves to the State of Georgia that your insurance company is aware of your conviction and that it is indeed providing you with the minimum amounts of insurance, which are:
$25,000 for injury or death of one person

$50,000 for injury or death of more than one person

$25,000 for damage to property
Having an SR22 policy also requires your insurance company to report to the state if you allow your insurance policy to lapse, i.e., you don't pay your premium on time.
Not all insurance companies will provide coverage for those individuals who need an SR22 policy. You can find a list of Georgia SR22 insurance providers here:
Georgia's Ignition Interlock Device Program
An ignition interlock device (IID), sometimes called a car-breathalyzer, is a small device that is installed on your dashboard. It requires the driver to blow a breath sample into the device before the car will start. If the breath sample shows that the driver has been drinking, the device will record this information, and the car will not start. Once the car has started, the device will ask for new samples at random intervals.
People who are convicted of a second DUI may apply for a special IID driving permit after 12 months of their suspension. They must first submit proof of DUI school completion and clinical evaluation. An ignition interlock permit is generally good for 6 months. At the end of this time, one can apply for full reinstatement of driver's license.
Click here for a list of Georgia's approved ignition interlock device vendors.


For More Information:
If you have questions about getting your license reinstated or how SR22 insurance works, you can call the Georgia Department of Driver Services' customer service department at any of the following numbers:
678-413-8400
678-413-8500
678-413-8600
866-754-3687
These lines are open Monday through Friday, from 7 am to 5:15 pm.
You can also submit a letter to the DDS requesting information about your reinstatement requirements. Include your name, license number, birthday, address, and be sure to sign the letter with your full name. Then mail to:
Georgia Department of Driver Services
P.O. Box 80447
Conyers, GA 30013
You can also visit a DDS office in person at any of these locations.
For more information about DUI penalties, visit our Georgia DUI laws page.
Additional Georgia DUI Resources