Maryland SR22 Insurance Filing Information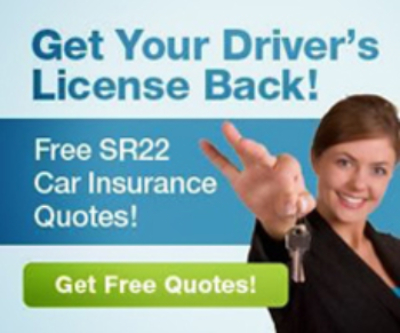 Maryland SR22 Information & Filings
The State of Maryland requires that all vehicles be insured and carry coverage of at least:
$30,000 for injury of one person

$60,000 for injury of two or more persons

$15,000 for damage to property
An SR22 is a document that proves that you are insured for Maryland's required minimum limits. It is often called proof of financial responsibility.
In Maryland, if you are convicted of an alcohol-related offense, such as: refusing to submit to a blood alcohol test; driving under the influence of alcohol; or driving while intoxicated, you will be required to purchase Maryland SR22 insurance.
SR22 insurance is considered high-risk insurance and not all insurance companies will offer it. You can find those that do here:
Maryland's Ignition Interlock Program:
The Maryland Motor Vehicle Administration (MVA) may suspend or revoke your license for a DUI/DWI. Any person who is allowed to participate in Maryland's ignition interlock program may have his or her suspension or revocation period shortened.
An ignition interlock device (IID), sometimes referred to as a blow-and-go, is a small breathalyzer that is wired to a vehicle's ignition. In order to start the vehicle, the driver must blow into the device, which is preset for a low blood alcohol content. If the breath sample exceeds this level, then the vehicle will not start. Once the vehicle has started, the device continues to ask for breath samples at random intervals.
Once the device has asked for a sample, the driver has several minutes to pull over so that he or she can safely blow into the device. If the driver does not provide the sample, fails the test, or turns the vehicle off before providing the sample, the IID will record the event. It will also record any attempt to tamper with the device.
Ignition interlock program participants are responsible for all the costs of an IID. Installation of the device can cost up to $200. Participants also have to make a monthly visit to an approved servicer, which can cost from $50-$100. There may also be a removal fee.
Click here for a list of Maryland-approved ignition interlock providers.
For More Information:
For more information about drunk driving in Maryland, visit our Maryland DUI laws page.
You can also visit the Maryland Motor Vehicle Administration website.

Additional Maryland DUI Resources