Missouri DWI Classes Online
Classes From 8-78 Hours
Accepted in Most States
Money Back Guarantee
Certificate Sent by Mail
Attention: The state of Missouri does not accept "online DWI classes" as a means to satisfying the Missouri Courts, Probation, or DMV for anyone who received a DWI in the state of Missouri. You will need to attend a local class in person.
In most cases the following would be acceptable reasons to take an online DWI class for a DWI that happened in Missouri:
You received special permission to take an online DUI class
You live out of the country and have approval
An employer requirement
Personal growth need
Educational requirement
You'll Be Amazed at How Easy it is to Take Your DUI Class Online…

Choose Your Class
Just select your class from the list below and the number of hours needed and register.

Start Immediately
Once you pay for the class you will receive an email from us that contains a link to access the class.

Complete Your Class
Once you complete the final exam at the end of the class just email us the requested information.

Receive Your Certificate
We will mail out your official certificate that you will turn into the court.
If you need to also take a Victim Impact Panel you can add the Impact Panel to your cart here:
Notice: It is your responsibility to verify with the Judge, probation, employer, or your attorney as to whether or not an online distance-learning DUI class will meet your requirements and will be accepted by the authority requiring you to complete the class. Also note that our class is a "self-paced" class and not a "Zoom" class. Not all states accept online classes so please verify first. If you need help determining eligibility just give us a call at 702-672-2324 M-F 10 am to 5 pm MST.
Mobile Friendly Classes
All of our classes are mobile ready and can be taken on any device whether that be a cell phone, tablet, laptop computer, desktop computer, or any other device. Our class will render correctly on your device.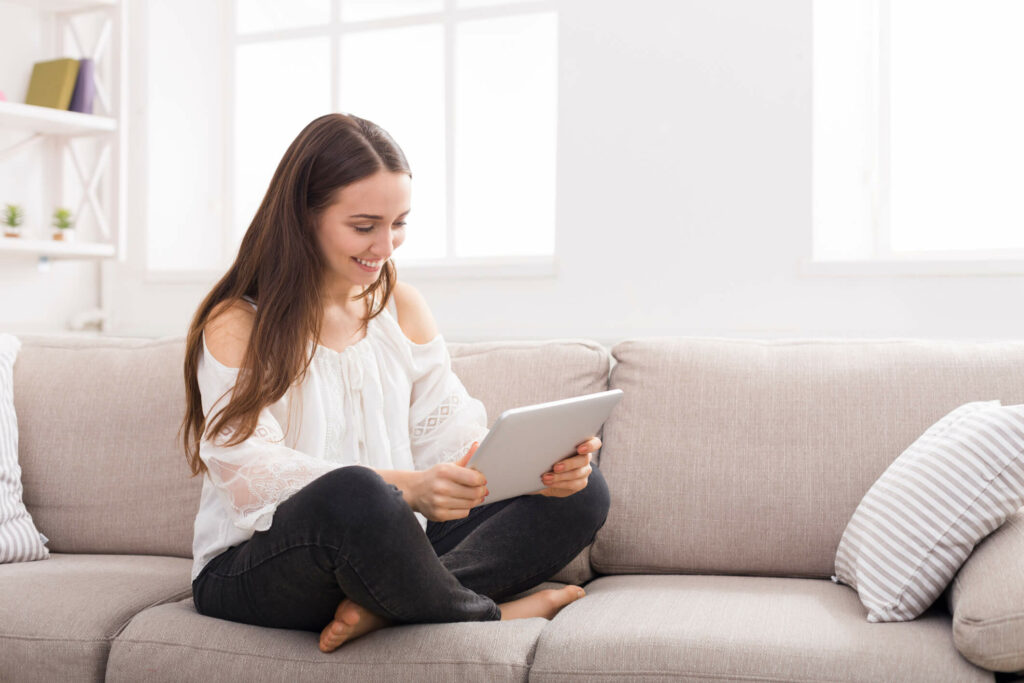 Our Guarantee
We take pride in our online classes and stand behind our programs. If our class is not accepted by the court or agency that requested you to complete a DUI class, you have 60 days from the date of registration aka "purchase date" to request a refund. No refunds will be given after that 60 day period.
We strongly recommend that you verify whether or not you can actually take an "online" version of a DUI class to satisfy your requirement. Please be aware that not all states will accept a certificate of completion from an online DUI class provider.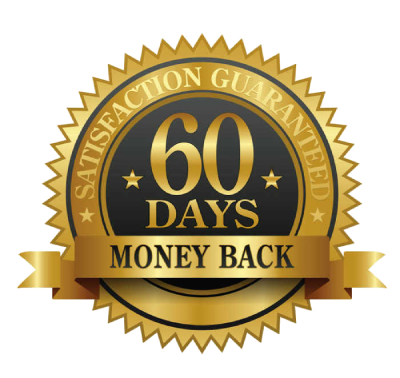 Testimonials
Have a look at some of the wonderful things people say about us.
Great Class!!
"It was nice to know I could do my class online and avoid running into someone I know at a local class in my city"
Kathy P., Tennessee
Very Informative Class
"Your DWI class covered a lot of information in the 8 hour class I took. I will recommend your company to everyone"
Michael G., Indiana
You Guys Are the Best
"Thanks for a great class I'm so glad I took it online with your company. Glad I was able to get my certificate so quick."
Jason W., Maryland
Thank you for your help!
"Your DUI class had such an impact on me. I can't tell you how many times I cried watching the videos. Your guys are amazing"
Susan T., Michigan
I learned a lot in your class
"Thank you for making it so easy to take my victim impact panel and get my certificate"
Tim L., Nebraska
Great Support
"Great class thank you very much. I should also add that the court accepted my certificate without any issues"
Joann D., Texas
Our DUI Class Curriculum
DUI Class Introduction
DUI Laws
Implied consent refusal
Blood alcohol levels and the effects on driving
Drunk driving statistics
Consequences of driving under the influence
Alcohol myths and facts
Alcohol and drug interactions
Pregnancy and alcohol abuse
Alcohol and the human body
How alcohol effect the brain, central nervous system and internal organs
Signs and symptoms of abuse
Alcoholism is a disease
Relapse prevention
Resources for finding help
Quizzes after each lesson or video
How Our Online DUI Classes Work
Once you determine which class you need just click on the "Register" button to add the class to your shopping cart then you will be automatically sent the checkout page where you can complete the purchase for the class.
Once you have paid for the class you will receive an email from us that will be your receipt for the payment and your receipt will include a link for you to click on to start your class.
Each class is comprised of various lessons containing either reading material or videos or a combination of both. There are also quizzes throughout the class along with a final exam at the end of the class.
Once you have completed your final quiz you will be prompted to send us an email with information that our counselors will need to finalize your certificate and mail it out to you.
Notice
Please review your state's policies regarding online DUI/DWI classes before you register for a class. If you are not sure whether or not a class will be accepted by the court or DMV, we recommend that you call your Parole Officer, DMV or the Clerk of Courts office in the county where you were convicted to find out. You can also call us and we can tell you whether or not our class will be accepted (702) 672-2324.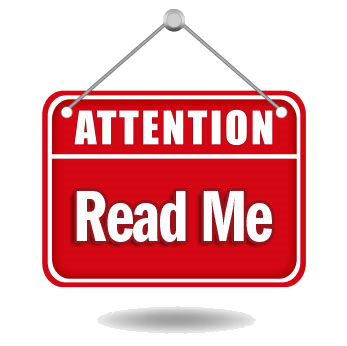 Missouri Local DWI Class Listings By County
Adair
Preferred Family Healthcare
900 East LaHarpe
Kirksville, MO 63501
Phone: 660-665-1962
Audrain
HCADA
201 East Monroe Street, Suite 103
Mexico, MO 65265
Phone: 573-581-8828
Bates
High Street Family Care Center
706 High Street
Butler, MO 64730
Phone: 660-200-7135
Boone
Affiliated Court Services
Columbia, MO
Phone: 800-676-8882
Phoenix Programs, Inc.
90 East Leslie Lane
Columbia, MO 65202
Phone: 573-875-8880
EMASS
800 North Providence Road
Columbia, MO 65203
Phone: 573-645-4655
Buchanan
St. Joseph Safety and Health Council
118 South 5th Street
St. Joseph, MO 64501
Phone: 816-233-3330
Callaway
Affiliated Court Services
Fulton, MO
Phone: 573-636-7242
Cass
Midwest ADP
313 Municipal Circle
Raymore, MO 64083
Phone: 816-331-3090
Cass County Psychological Services
306 South Independence Street
Harrisonville, MO 64701
Phone: 816-380-4010
Cedar
Pathways Community Behavioral Healthcare
107 West Broadway Street
El Dorado Springs, MO 64744
Phone: 417-876-5314
Clay
Midwest ADP
7001 North Locust Street
Gladstone, MO 64118
Phone: 816-468-6688
NDS / NCS
26 South Gallatin Street
Liberty, MO 64068
Phone: 816-781-8999
Cole
Affiliated Court Services
Jefferson City, MO
Phone: 573-499-3784
EMASS
2420 Hyde Park Road
Jefferson City, MO 65109
Phone: 573-645-4655
Cooper
Affiliated Court Services
Boonville, MO
Phone: 573-642-8056
Franklin
EMASS
314 East Locust Street
Union, MO 63084
Phone: 636-584-7772
Greene
Safety Council of the Ozarks
1111 South Glenstone Avenue
Springfield, MO 65804
Phone: 417-869-2121
EMASS
2200 East Sunshine Street, Suite 328
Springfield, MO 65804
Phone: 417-869-5161
Henry
Pathways
1800 Community Drive
Clinton, MO 64735
Phone: 660-885-8131
Website: Click here
Jackson
Midwest ADP
615 West 39th Street
Kansas City, MO 64111
Phone: 816-221-4116
NDS / NCS
3917 Broadway Street
Kansas City, MO 64111
Phone: 816-472-4637
Jasper
Correction Services The SATOP Specialists
221 West 4th Street, Suite 5
Carthage, MO 64836
Phone: 417-358-1222
Jefferson
COMTREA
351 Main Street
Hillsboro, MO 63050
Phone: 636-232-2303
Laclede
O.C.C.S. Inc.
687 West Elm Street
Lebanon, MO 65536
Phone: 417-533-3221
Lawrence
EMASS
226 Madison Avenue
Aurora, MO 65605
Phone: 417-869-5169
Website: Click here
Lewis
HCADA
504 Lewis Street
Canton, MO 63435
Phone: 573-288-3487
Website: Click here
Lincoln
EMASS
415 East Cherry Street
Troy, MO 63379
Phone: 800-946-2815
Macon
HCADA
303 North Missouri Street, Suite E
Macon, MO 63552
Phone: 660-385-3969
Marion
HCADA
146 Communications Drive
Hannibal, MO 63401
Phone: 573-248-1196
Montgomery
EMASS
404 North Sturgeon Street, Room 102
Montgomery City, MO 63361
Phone: 636-946-2815
Pike
HCADA
1420 Bus 61 South, Unit G
Bowling Green, MO 63334
Phone: 573-324-2929
Platte
Midwest ADP
6447 North Cosby Avenue
Kansas City, MO 64151
Phone: 816-746-1591
NDS / NCS
7703 NW Prairie View Road
Kansas City, MO 64151
Phone: 816-746-8999
Polk
EMASS
3177 Springfield Avenue
Bolivar, MO 65613
Phone: 417-777-8970
Randolph
Escape Alcohol & Drug Counseling Center
501 North Ault Street
Moberly, MO 65270
Phone: 660-263-7552
HCADA
100 East Rollins Street, Suite A
Moberly, MO 65270
Phone: 660-269-8852
Ray
NDS / NCS
115 West Main Street
Richmond, MO 64085
Phone: 816-470-7043
St. Charles
EMASS
2724 Droste Road
St. Charles, MO 63301
Phone: 636-946-2815
St. Louis
Safety Council of Greater St. Louis
2330 Hampton Avenue
St. Louis, MO 63139
Phone: 314-621-9200
Assessment & Counseling Solutions
11648 Gravois, Suite 245 Road
St. Louis, MO 63126
Phone: 314-849-2800
EMASS
3819 South Grand Blvd
St. Louis, MO 63118
Phone: 800-946-2815
Taney
Clarity Recovery Center
360 Rinehart Road
Branson, MO 65616
Phone: 417-335-5946
Vernon
Community Mental Health Consultants CMHC
815 South Ash
Nevada, MO 64772
Phone: 417-667-8352
Warren
EMASS
104 South Market Street
Warrenton, MO 63383
Phone: 636-946-2815
Here are some additional Missouri DWI resources you may require:
Missouri DWI Laws – Find out information about Missouri DWI laws including the various fines and penalties you may be facing in convicted.
Missouri First Offense DWI – First offense information including penalties, fines, potential jail time, license suspension, DWI classes, and more.
Missouri Second Offense DWI – First offense information including penalties, fines, potential jail time, license suspension, DUI classes, and more.
Missouri Third Offense DWI – First offense information including penalties, fines, potential jail time, license suspension, DWI classes, and more.
Missouri Fourth Offense DWI – First offense information including penalties, fines, potential jail time, license suspension, DWI classes, and more.
Missouri SR22 Insurance Filing – We have compiled everything you need to know about Maine SR22 insurance and filing requirements including important addresses, phone numbers, etc.
Missouri Bail Bondsmen – Comprehensive list of Maine bail bond agents including address, phone, website, etc.