Arizona SR22 Insurance Filing Information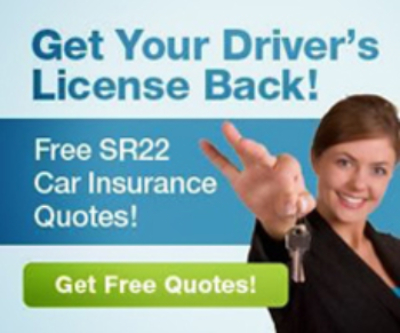 Arizona SR22 Information & Filings
In the state of Arizona, if you lose your license because of a DUI (Driving Under the Influence), you will need to file an SR22 insurance certificate with the Arizona Motor Vehicle Division before you can get your license reinstated.
An SR22 insurance certificate provides proof of financial responsibility. It shows the MVD that you have the required minimum insurance:

$15,000 for the death or injury of a single person resulting from a single accident

$30,000 for the death or injury of two or more persons resulting from a single accident

$10,000 for damage to property resulting from a single accident
You must obtain SR22 insurance from an insurance company that is licensed to do business in Arizona. You can find those companies here:
If you fail to maintain your SR22 insurance for the mandated length of time, your license and/or vehicle registration may be suspended.
Getting Your Arizona Driver License Reinstated:
After a DUI suspension, there is a $10 license reinstatement fee. You can take care of the entire reinstatement process online via EZ Reinstatement. (Note: You will need a valid credit or debit card to use this service.)
Before you begin the process, be sure you have your license number handy. If you do not know your license number, you will need to provide your social security number, street address, zip code, and eye color.
If Your License Has Been Revoked:
If your license has been revoked because of a DUI, you will need to request an investigation packet. The MVD will then conduct an investigation of your record. If their findings are favorable, they will send you a Permission to Apply notice. You will then need to provide the MVD with an evaluation from a doctor, psychologist or substance abuse counselor.


Arizona's Ignition Interlock Device (IID) Law / Restricted License:
If your driver license has been suspended or revoked because of a DUI, you may be eligible for a special ignition interlock restricted driver license.
An ignition interlock device (IID) is a small device that is wired to a vehicle's ignition and installed on the dashboard. In order to start the vehicle, the driver must blow into the device. The engine will not start if the driver has had any alcohol. Once the vehicle has been started, the IID will request another blow. If the driver does not comply, or does comply and fails the test, the IID will sound an alarm until either a legal breath sample is provided or the vehicle is turned off.
In order to be eligible for a restricted license, you must have completed at least 90 days of your suspension period, and you must have acquired SR22 insurance. You cannot have any other charges pending against you, and you will likely be required to participate in an alcohol treatment program. A special ignition interlock restricted driver license only allows a driver to drive him or herself to and from work, school, counseling / treatment, probation appointments, healthcare appointments, IID facility, and home.
An IID must be installed by an MVD authorized provider. You can find a list of these providers here.
For More Information:
For more information, you can call the Arizona MVD directly at:
(602) 255-0072 – Phoenix
(520) 629-9808 – Tucson
or 1(800) 251-5866
Additional Arizona DUI Resources