California SR22 Insurance Filing Information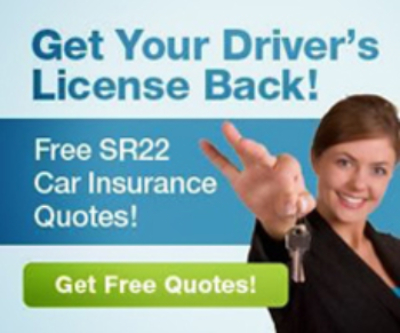 California SR22 Information & Filings
In California, if you are convicted of a DUI (Driving Under the Influence), your license will be suspended for six months for a first offense. A second or third DUI will result in the loss of your license for two to four years.
California has an Implied Consent Law, which means that if you drive on the roads of California, you agree to submit to a blood alcohol test if asked to do so. Should you refuse to submit to a test, your license will be suspended or revoked.
In order to get your driver's license back, you will need to:
Complete a DUI program (and show Certificate of Completion [DL-101])

Pay a reissue fee of $125 to the DMV

Buy California SR22 insurance
An SR22 form (sometimes called a California Insurance Proof Certificate) is a document that your insurance company will file with the DMV once you have purchased the minimum insurance amounts:
$15,000 for injury or death of one person.

$30,000 for injury or death of more than one person.

$5,000 for damage to property.
You can only buy SR22 insurance from an insurance company that is licensed by the California Department of Insurance. You can find a list of California SR22 providers here:
California's Restricted License
After a first offense DUI, if you can show proof that you are enrolled in a DUI treatment program, you may qualify for a restricted license to drive to and from your treatment appointments and work.
After a second or subsequent DUI, you may qualify for a restricted license if you install an ignition interlock on your vehicle and provide the DMV with proof (a DL920 form). You will also need to be enrolled in, or have completed a DUI program and be able to show proof (a DL 107 or a DL 101 form).
You can apply for a restricted license at a DMV office. Call 1-800-777-0133 to find the DMV office closest to you or view the California DMV office location map.


California's Ignition Interlock Device Program
Depending on where in California your DUI occurred, you may be required to install a certified ignition interlock device in each vehicle that you own or operate.
The cost of installation and maintenance can vary based on the provider and area. You will need to call a provider to get a price quote. You can find a list of ignition interlock providers in California here.
For More Information:
For more information, call the California DMV at 1-800-777-0133 (TTY 1-800-368-4327).
Additional California DUI Resources